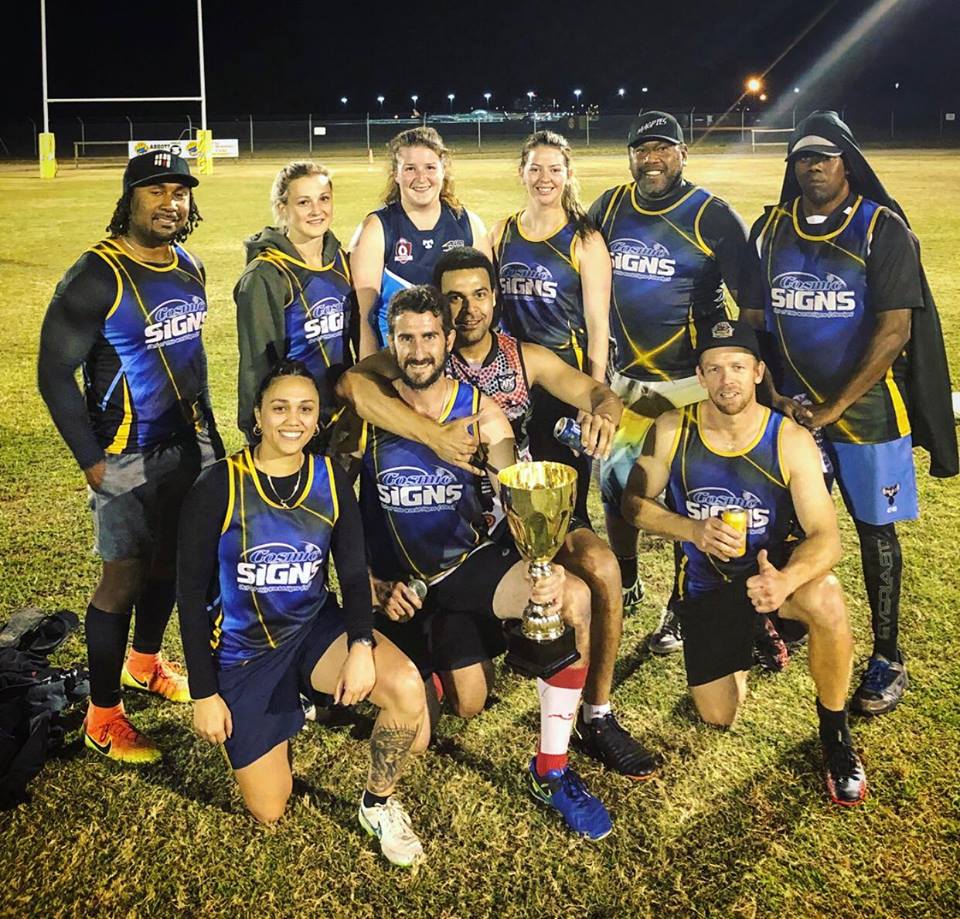 Key Information
Address: Abbott Park 
Contact: Steve Askin – 0407 192 939
Start Date: Monday 13th September 2021
Season Length: 10 weeks. (Games missed to wet weather are replayed – seasons are always 10 games in duration).
Player Registrations: All players must be registered online via Spawtz. Instructions have been emailed to team captains
Prizes: $100 off team entry fee for next season
TRL GRT CUP
Team List submitted before Week 1 of fixtures. Only players submitted are allowed to play.
Have to be registered to Division 1.
Each player has to have a numbered jersey.
Team registration fees have to be fully paid by Week 1 of fixtures.
Team must go through the entire season undefeated (ie. 10-0 winning fixtures – drawn games will count as a defeat).
If any player is sent off, at any stage of the game, for any reason, this constitutes a foul in the "fairest" part of the competition, and thus the competing team (even if undefeated) will be disqualified from winning the championship prize money.

TRL Mackay
1K likes
.
.

.