2022 TRL State of Origin and World Cup Report
The 2022 State of Origin Series and World Cup was held on the Gold Coast from July 22nd to July 24th. It was a fantastic weekend celebrating TRL and cultural heritage.
Origin
The event kicked off on Friday, July 22nd with the State of Origin Series. Arguably the pinnacle of elite TRL, the series did not disappoint! This Event was the closest ever contested with three of the four disciplines going to a game-three decider!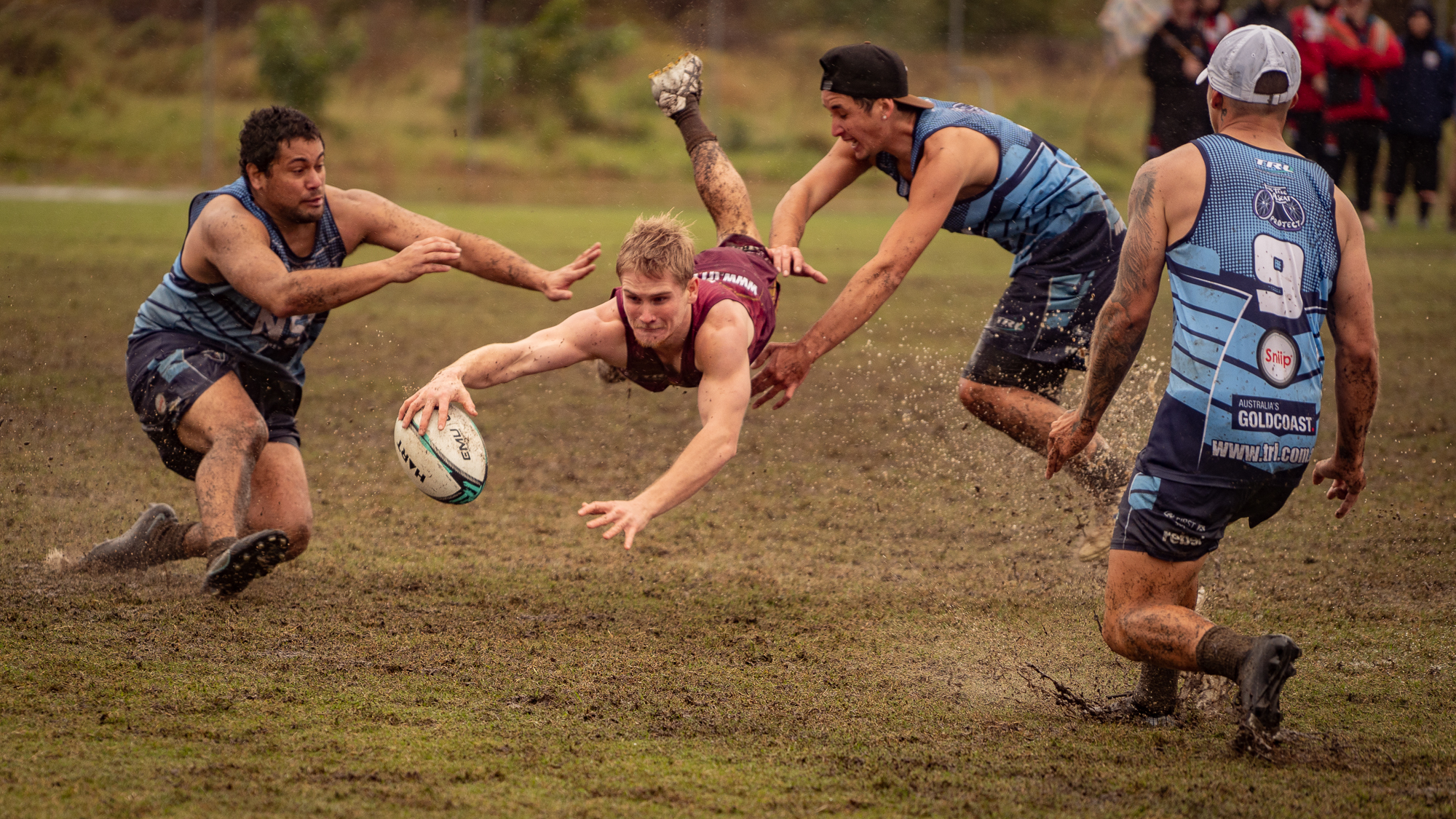 For Men's 30s, NSW came out on top and boy has this been a long time coming! This was the first time in origin history that NSW Men's 30s have bettered QLD in this format. QLD came out strong with an initial win in game one, but NSW didn't let that dampen their spirits. Cameron Robertson, Captain, and player of the series lead his team to an exciting 2-1 victory in game three to clutch the championship!
In the Women's Division, QLD (pictured below) came away with the win. Coming up against a star-studded NSW side, they were definitely the underdogs in this series. They lost their first game 7-1, but in true QLD spirit, didn't let their heads hang. Game two's score was a nail-biting 1-0 with multiple disallowed tries going both ways. Finally, in game three they took the series with a 2-0 win. The Spirit award goes to Tait Short, debut player but also Captain of the side. At halftime, she gave the pep talk of her life and her tactics obviously paid off.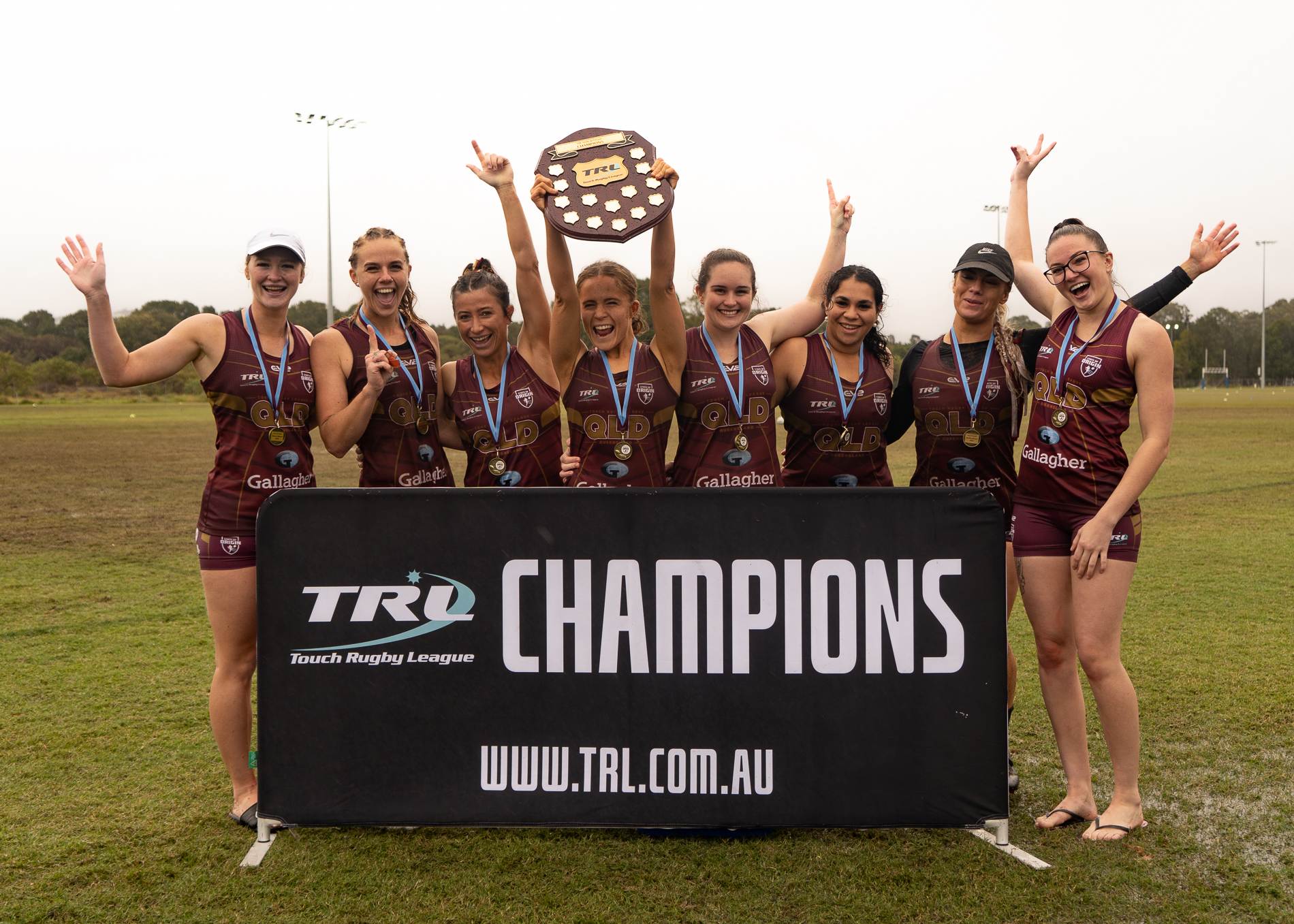 In the Mixed Division, NSW had the series locked and loaded (on paper) with another all-star line-up.  With the likes of Kayla Mimi and Tyler Carney, they were paying $1.10! Game one was a 4-all draw, which set the scene for what would be the most closely contested series. However, QLD was just too clinical, taking advantage of the double points for both girl tries and kick tries. QLD took games two, three, and henceforth the championship.
As they say, in big games, big players, make big moves… this rings true for the NSW Men's Division. Player of the tournament Marlon Doak and team captain Nate Wood put on a clinic. Their fancy footwork, kick tries and teamwork sealed the deal early, taking out games one and two. QLD could still walk away with their head held high though, stealing the final game 5-2.
In terms of the individual awards for the Tournament, they were as follows:
Best 30s Player – Cameron Robertson (NSW)
Best Female Player – Tori Collinson (QLD)
Best Male Player – Marlon Doak (NSW)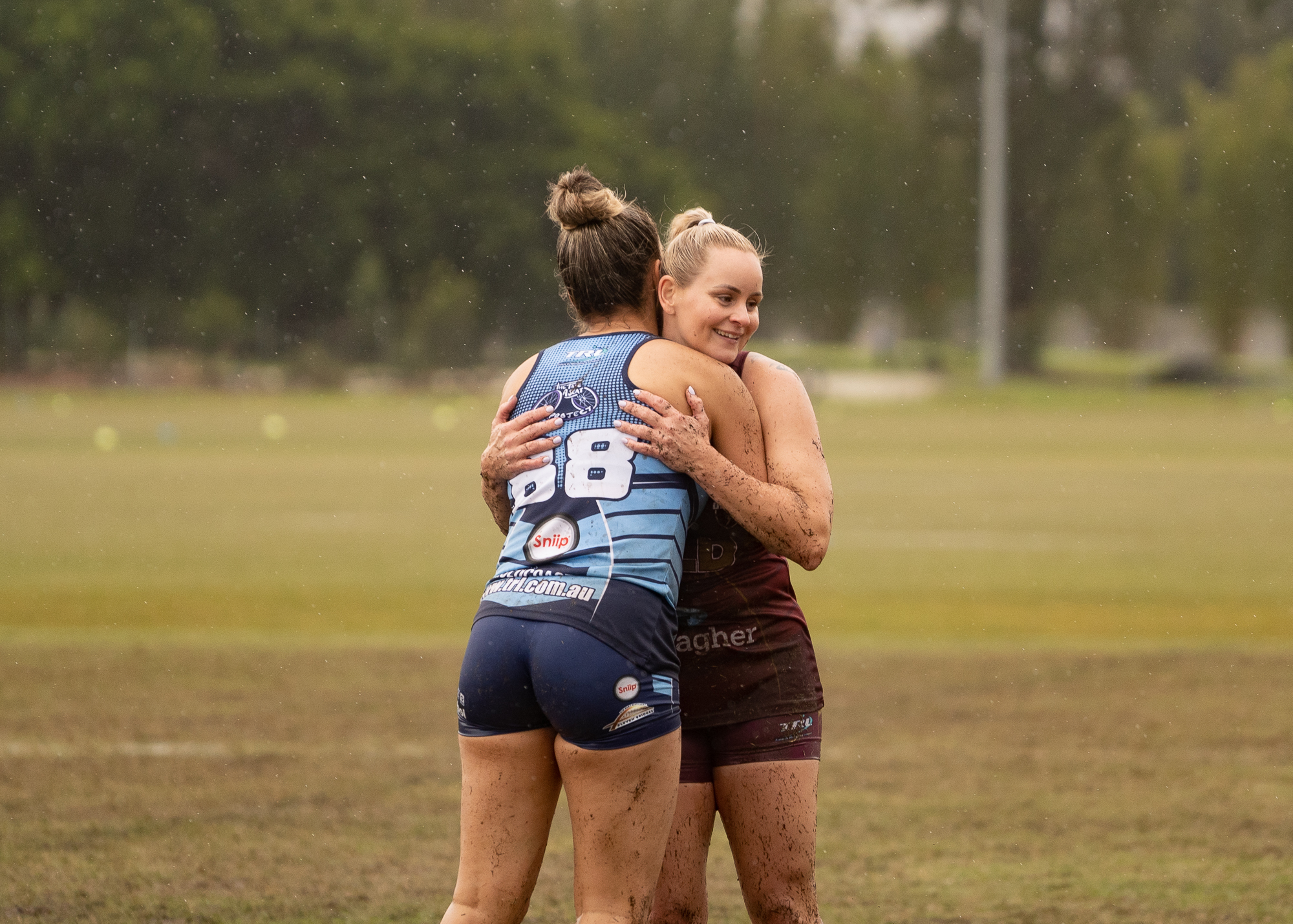 World Cup
Commencing on Friday 22nd of July, this was officially the fifth iteration of the TRL World Cup. In total 61 teams, representing 22 Nations took the field over the three days. This took out the record for the biggest World Cup event to date.
Jarod Woods, one of the Indigenous Men's team players kicked off the festivities with a heartfelt Acknowledgement of Country. This was followed by an incredibly passionate Haka performed by the Aotearoa Maori squad. A sneak peek into this spine-tingling opening ceremony can be found on the TRL Australia Facebook page.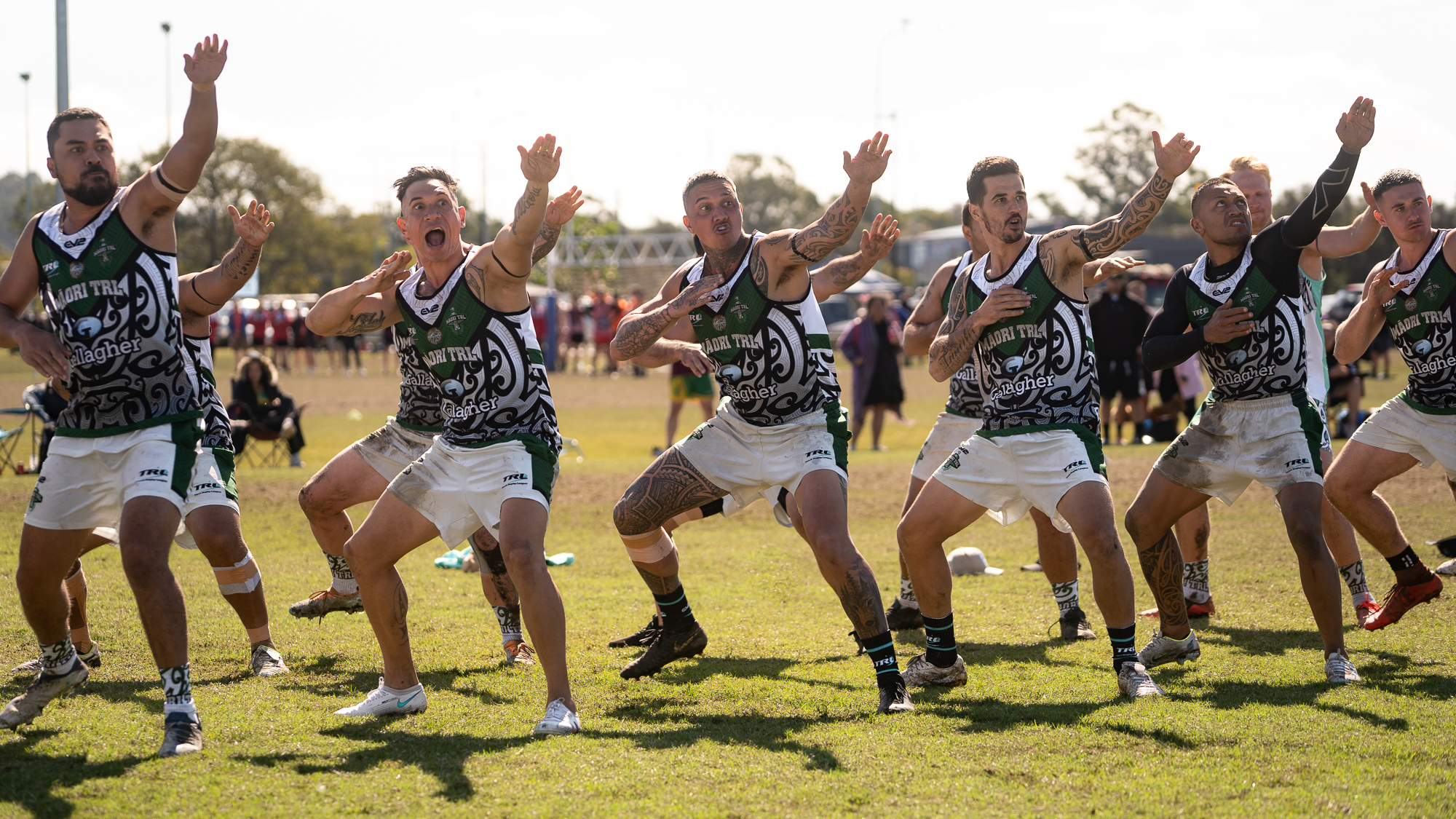 It was an incredible and vibrant tournament played in great spirits (both on and off the field). There was certainly an amazing atmosphere around the grounds showcasing the best of the various cultures underpinning the many Nations competing. This event is far more than elite TRL, it is a celebration of culture and it will be exciting to see this evolve over the coming years.
There were a number of highlights across the Tournament. One particular point to note is that the Australian Men's team (pictured below), who took out the Men's 30s division, only had one try scored against them for the entire tournament! Additionally, both the Philippines (Premier League Mixed) and Denmark (Cup Mixed) went through the entire tournament undefeated!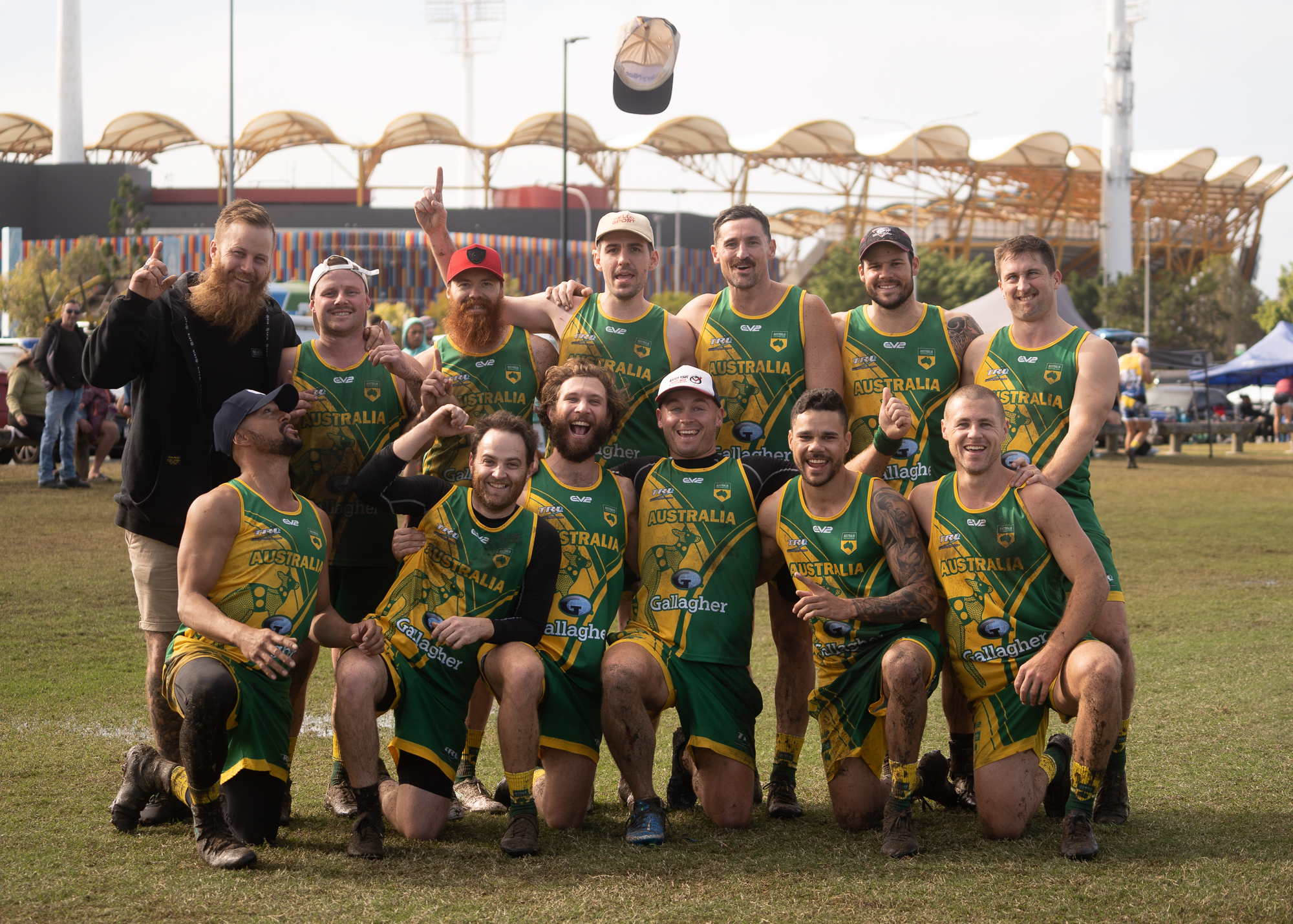 All of the winners (and individual award recipients) are listed below.
Men's WCPL: Aotearoa Maori defeated PNG
Women's WCPL: PNG defeated Ireland
Mixed WCPL: Philippines defeated Aotearoa Maori
Men's 30s: Australia defeated Aotearoa Maori
Men's Cup: New Zealand defeated Japan
Men's Plate: Indigenous Walkabouts defeated Indigenous Serpents
Women's Cup: United Kingdom defeated New Zealand
Mixed Cup: Denmark defeated Hong Kong
Mixed Plate: USA defeated Philippines
Best Male Player: Khanui Cox (Aotearoa Maori)
Best Female Player: Kristin Gibbs (PNG)
Best 30s Player: Luke Tansley (Australia)
Best Referee of the Tournament: Luke Chaplin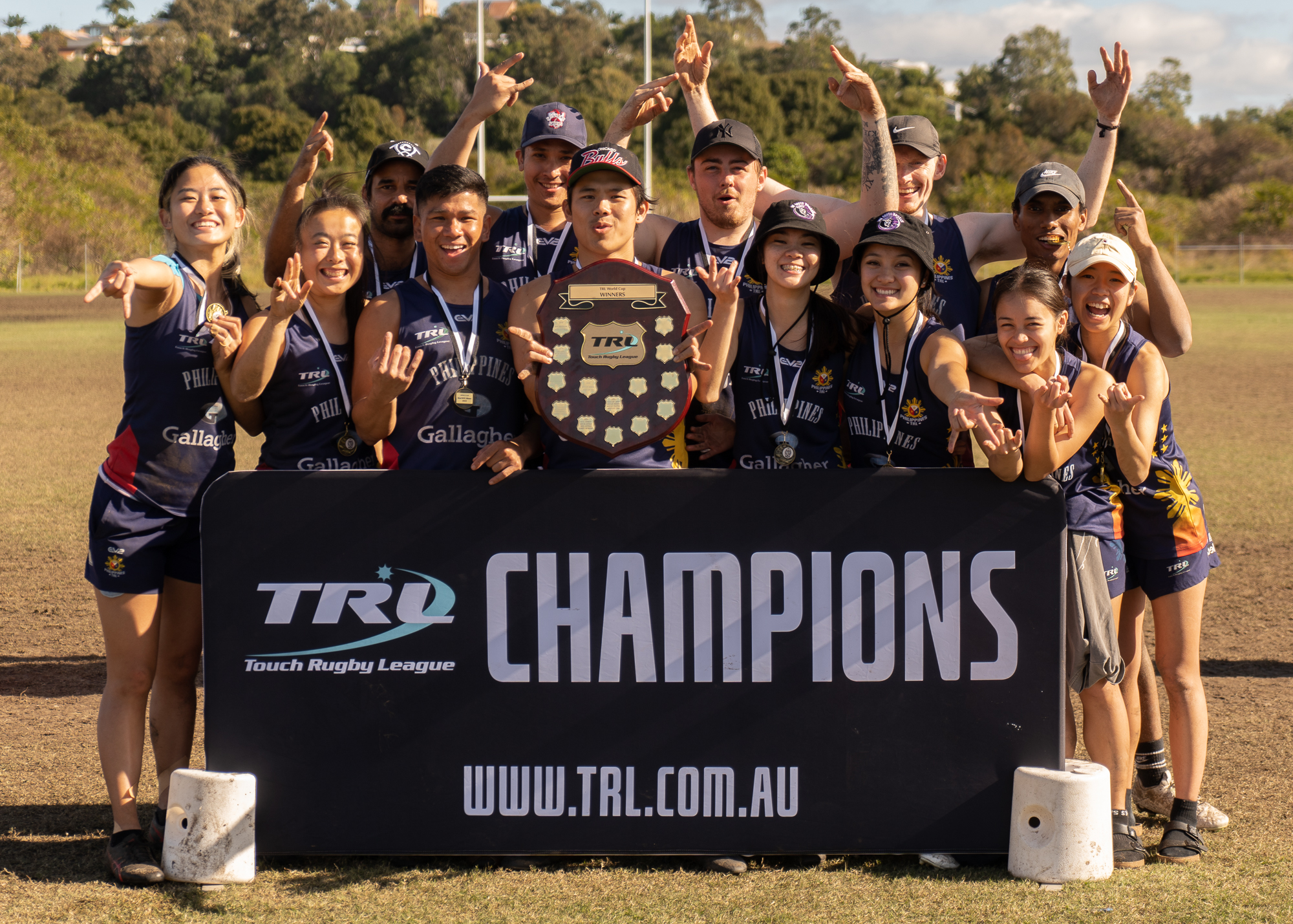 Thank you
These Events are of course driven by the many Nation organisers within TRL and without their collective dedication, an Event of this magnitude would not be possible.
Additionally, the event's major sponsors included Major Events Gold Coast, Ev2 Sportswear and  Gallagher Insurance. Without the support of these three entities, it would not have been possible to have conducted such a successful event. The event was also sponsored by Inspire Physio, Sniip, First Super, Eleven Bridges and Rebel.
Thank you also to Jake Carr (Tournament Director) along with 40+ Venue Managers and Referees. Your output and dedication through what weren't exactly ideal weather conditions were astounding.
Finally, thank you to all the players for making the tournament so memorable! We expect our representative events to grow further into 2023. We cannot wait!
— Emma Kurki