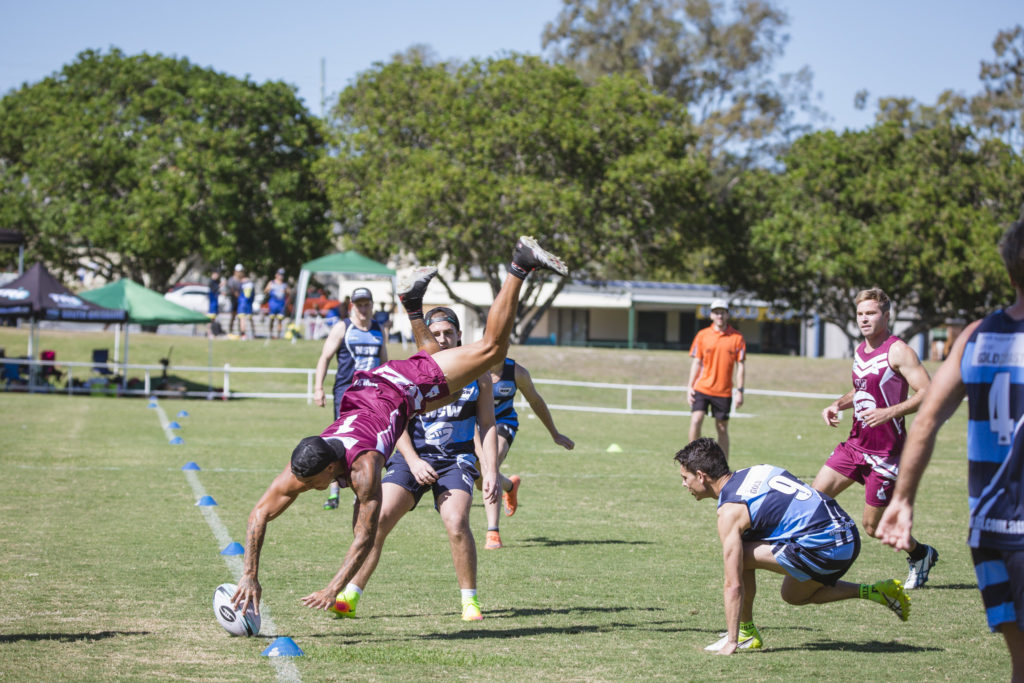 Owen Park | Gold Coast
The inaugural TRL State of Origin games (Mens and Mixed) between Queensland and New South Wales were held at the opening of the 2016 TRL Australian Championships at Owen Park, Gold Coast. Both teams played with incredible spirit and pride in the jersey. In the end QLD ran out winners in both games but NSW were extremely competitive and will be better for the experience in 2017.
Mixed
Co-Captain: Brigid Murray (North Brisbane)
Co-Captain: Ben Maddick (Sunshine Coast)
Amy Milburn (North Brisbane)
Kristin Gibbs (North Brisbane)
Jourdain Slater (North Brisbane)
Peta Adda (East Brisbane)
Matt Spiers (South Brisbane)
David Browne (East Brisbane)
Chris Orman (East Brisbane)
Mason Part (North Brisbane)
Francis Otto (East Brisbane)
Shadow: Lauren Bannerman (North Brisbane)
Shadow: Aaron Copnell (East Brisbane)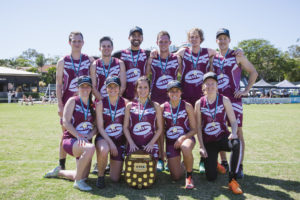 Mens
Captain:

 

Reece Janson (Beenleigh)
Ryan Ficara (Beenleigh)
Khanui Cox (Beenleigh)
Nick Mullins (Beenleigh)
Jhassy Bhullar (Beenleigh)
Matt Tier (Gold Coast)
Chee Thao (Gold Coast)
Josh Bidgood (Sunshine Coast)
Tyson Schmidt (Sunshine Coast)
Darren Gehrke (South Brisbane)
Shadow: Scott Maddick (Sunshine Coast)
Shadow: Eddie Tran (Rockhampton)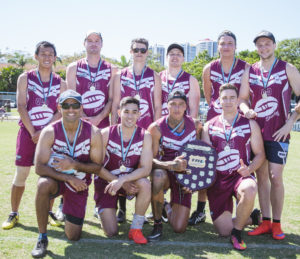 2016 New South Wales Team
Mixed
Co-Captain:

 

Erin Archer (South Sydney)
Co-Captain: Mark Lee (Cronulla)

David Whiteley (South Sydney)

Colin Tew (South Sydney)

Scott Campbell (Cronulla)

Maurice Longbottom (South Sydney)

Oscar Jones (Cronulla)

Amy Austin (Cronulla)

Jessie Seelin (Cronulla)

Jess Allan – (East Sydney)

Sam Martin – (South Sydney)

Elysia Aktins (Cronulla)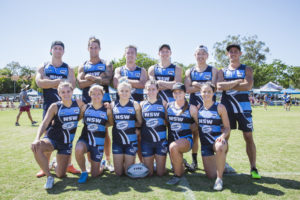 Mens
Captain: Mikey Agnew (East Sydney)
Vice-Captain: Jordan Puddick (East Sydney)
Beau Brown Wilson (East Sydney)
Zane Bashford (East Sydney)
Matt Osmond (Cronulla)
Travis Young (Cronulla)
Will Russell (Cronulla)
Tim Sorensen (Canberra)
Luke Lyons (South Sydney)
Andre Cupido (Cronulla)
Jaiden Brown (Cronulla)
Jordan Everett (Canberra)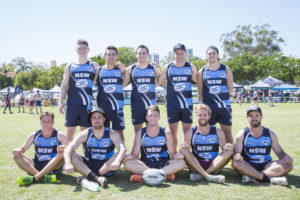 TRL: Touch Rugby League
17K likes
.
.

.