The Festival of TRL Report
The 2021 Festival of TRL was held on the Gold Coast from October 13 to October 17. It was a mammoth Event spread across 5 days with over 160 teams registering for it. Unfortunately some of our teams were not able to participate due to border restrictions but we were still able to complete what was arguably TRL's most successful Festival to date.
The Event's major sponsors included Major Events Gold Coast, Ev2 Sportswear and Sniip. Without the support of these three entities, it would not have been possible to have conducted such a successful Festival. The Event was also sponsored by First Super, Eleven Bridges, Top Golf, Your Property Journey and Rebel.
The Festival was played in incredible spirits and showcased even greater levels of sportsmanship and fair play. It was fitting therefore that the 2021 Festival also saw the introduction of the Monique Roberts Sportsmanship Award. Monique Roberts tragically lost her life in 2020 to a brain aneurysm but her memory within TRL lives on through this Award. The inaugural winner of this award was Jessie Seefus (pictured below) who played for North Brisbane (Australian Championships) and Australia (World Cup). Well done Jessie on receiving this Award – you have done Monique proud!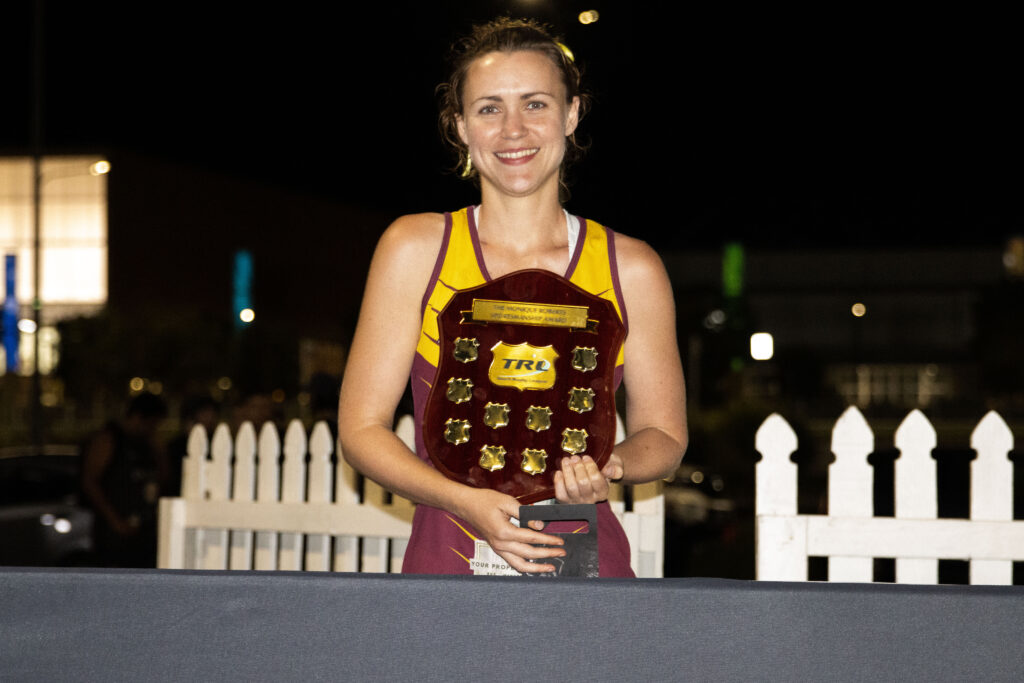 Finally, and before we look at each specific Event, special mention must also be made of Emma Kurki who organised and executed the entire five days. She worked tirelessly in the leadup (which effectively started in December 2020) and then across the 5 days as well. I am sure every Region Manager would appreciate just how much work she put in over a 10 month period. She was ably supported by Jake Carr (Tournament Director) along with 50+ Venue Managers and Referees.
Origin
The 2021 Festival of TRL kicked off on Wednesday October 13 with the State of Origin Series. This Event was the closest ever contested with 8 of the 12 games (across the four disciplines), going into golden-point extra time.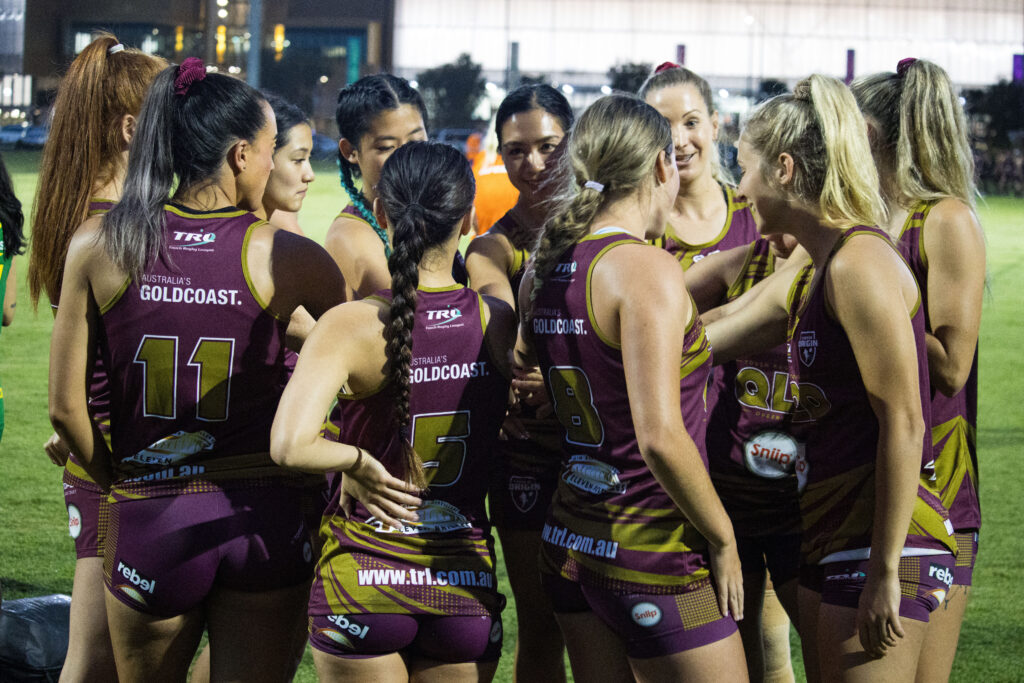 For Men's 30s, QLD reigned supreme but this series could have quite easily gone the way of NSW. Two of the three games went into extra time and many pundits in the crowd (and watching back at home) felt NSW were the better side despite the overall result. In the end, QLD took the title 3-0.
For Women's, NSW (pictured below) came away with the clean sweep winning the series 3-0. This was a huge result given the star-studded QLD side. Latisha Stowers was at her dominant best for NSW and along with the guile of Kristin Gibbs, the NSW girls were just too clinical for their counterparts.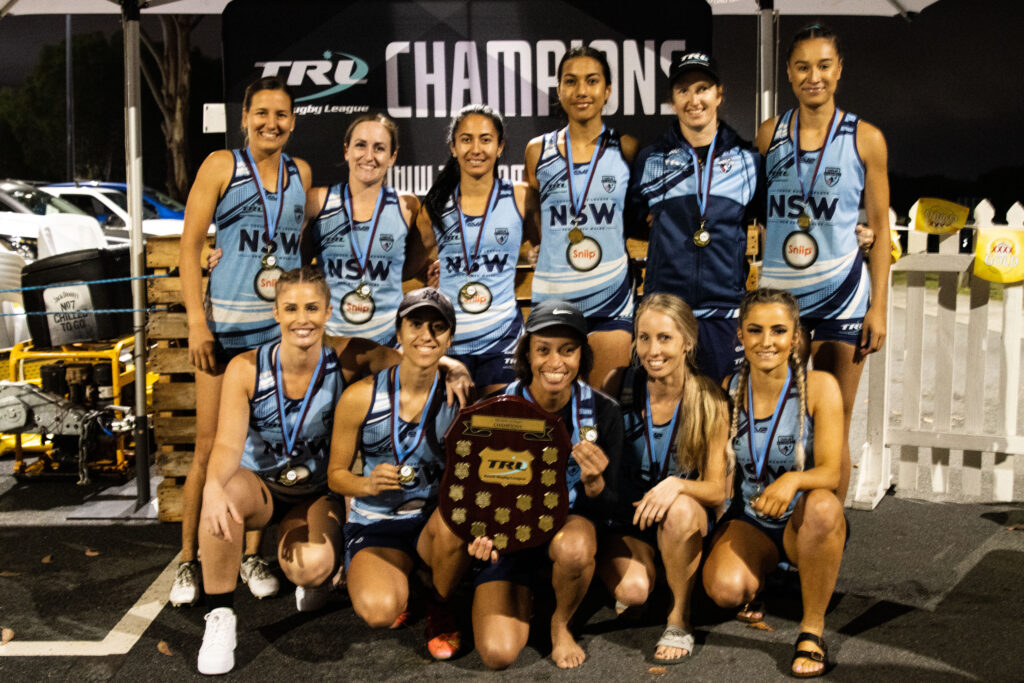 In the Mixed division, QLD were fancied to run away with it but the Carney brothers had other ideas pushing two of the three games into extra time (including one game that went down to 3 on 3). In the end QLD were too strong and had the required killer instinct to take the games in those big moments eventually clinching the series 3-0. However, it was an amazing turnaround for NSW who had had a number of disappointing years. It will give the core of this side much to look forward to in 2022.
Finally in the Men's open division, we saw all three games go into extra time. Whilst NSW scored 3 quick points late in game 1 to take that game into extra time (which they then won), QLD out-muscled their opponents (again in extra time) across games 2 and 3. This was truly a series for the ages with QLD staking it out 2-1.
In terms of the individual awards for the Tournament, they were as follows:
Best 30s Player – Drew Farquhar (QLD)
Best Female Player – Latisha Stowers (NSW)
Best Male Player – Tyson Brough (QLD)
World Cup
Starting on Thursday October 14, this was officially the fourth iteration of the TRL World Cup. In total 54 teams took the field over the two days (with a number of additional sides not being able to compete due to border restrictions).
It was an incredible Tournament played in even greater spirits (both on and off the field). There was certainly an amazing carnival atmosphere around the grounds showcasing the best of the various cultures underpinning the many Nations competing. We also had the great Darren Lockyer in attendance mixing it with the teams and spectators on the Friday – he also commentated the Men's Grand Final.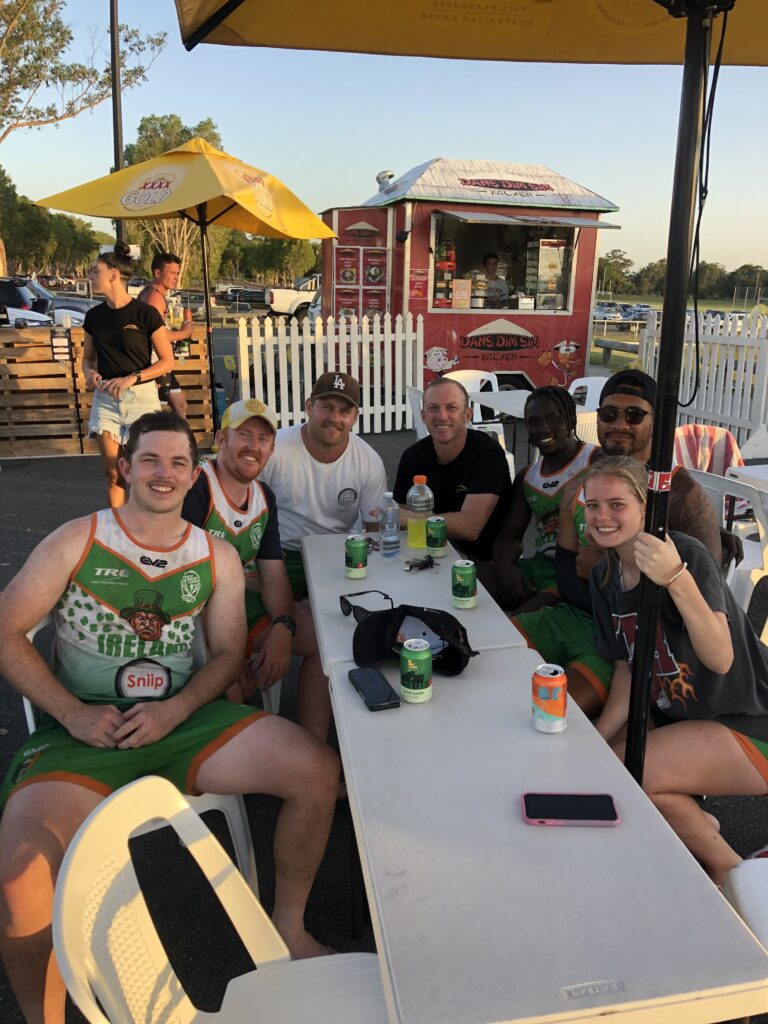 The Event was officially kicked off by a Haka by the Aotearoa Maori which was a spine tingling experience for all involved. For the 'Maori sides, the Event represented far more than just the games of TRL – it was a celebration of culture and it will be exciting to see this evolve over the coming years. There was tremendous effort and time put in by the brainstrust (Adam Breakspear and Khanui Cox) in the 6 months leading up to the Tournament and this culminated with both sides making the Grand Final (for their respective divisions).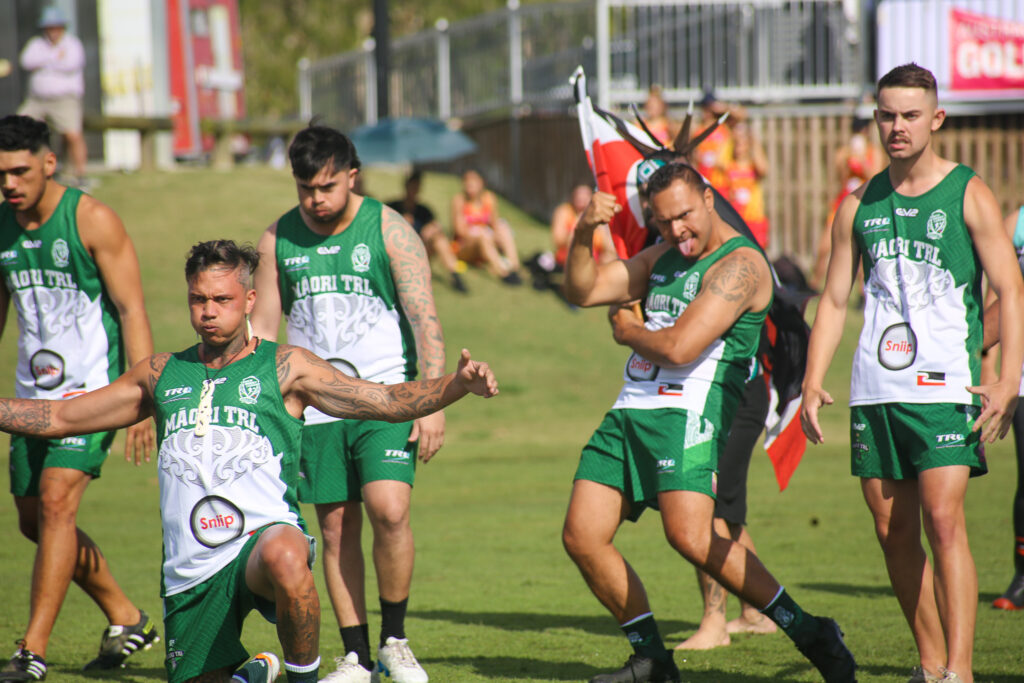 There were a number of highlights across the Tournament. Two which stood-out were Denmark's (pictured below) defeat of the 'Maori in the Men's WCPL Final – a game showcasing some of the best TRL talent on offer; and the first ever Grand Final for women's to not feature Australia – a game where PNG took on (and defeated) the UK.
These Events are of course driven by the many Nation organisers within TRL and without their collective dedication, an Event of this magnitude and success would not be possible.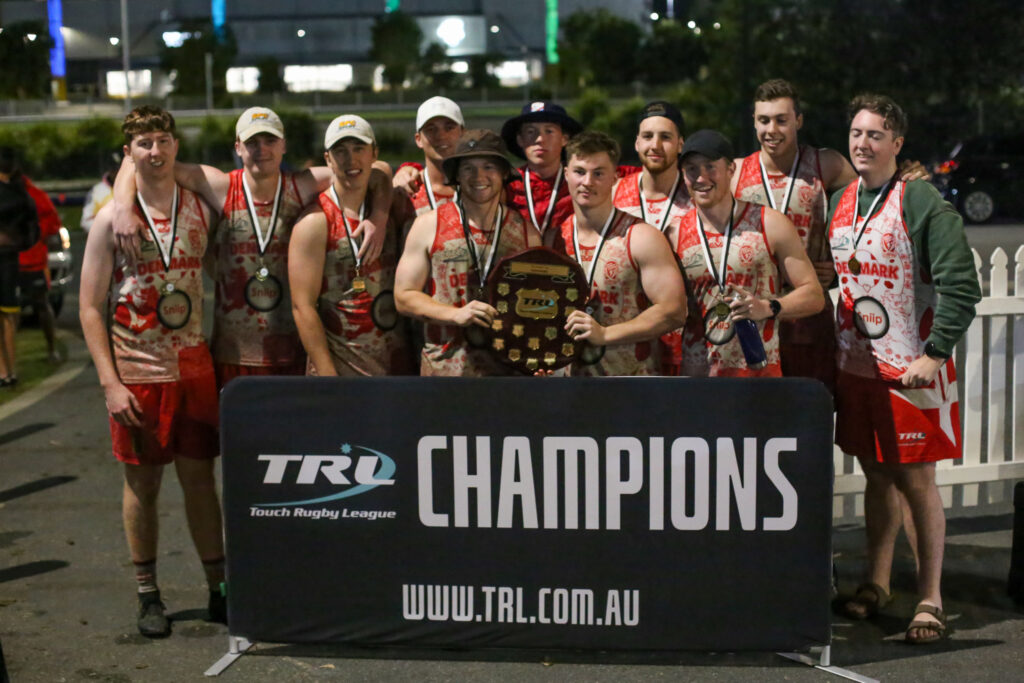 All of the winners (and individual award recipients) are listed below.
Men's WCPL: Denmark defeated Aotearoa Maori
Women's WCPL: PNG defeated UK
Mixed WCPL: Australia defeated PNG
Men's 30s: Australia defeated Aotearoa Maori
Men's Cup: Japan defeated New Zealand
Men's Plate: Indigenous defeated UK
Mixed Cup: Philippines defeated Mediterranean
Mixed Plate: China defeated Italy
Best Male Player: Tim Ryan (Denmark)
Best Female Player: Kristin Gibbs (PNG)
Best 30s Player: Cameron Robertson (Australia)
Best Referee of the Tournament: Matt Simpson
Australian Championships
The longest running Event (and arguably most prestigious on the TRL Event calendar), the Australian Championships never fails to disappoint. It was an incredible Event run across two days (October 16 & 17) seeing 76 teams compete – some playing as many as 10 games.
Whilst it was a mammoth Event, it would have been even bigger had everyone been able to attend. Our thoughts do extend to those travelling from interstate that could not make it. Their presence was missed and we cannot wait to catch up with these players at the NSW State Championships in early 2022.
Across the two days we saw some fantastic TRL and even better sportsmanship. It really was an Event that was played in tremendous spirits and it has been great to see so many different regions interacting and socialising off the field as well. There is no doubt that the TRL community is thriving.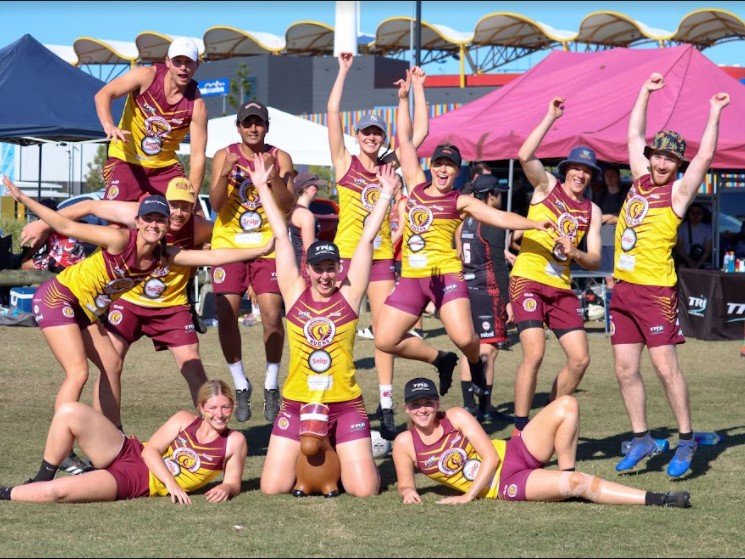 Whilst there were many highlights across the weekend, it is fair to say that the finals brought plenty of amazing (and closely fought) TRL games. There were none more closely contested than the Mixed APL Grand Final which West Brisbane (pictured below) won (narrowly defeating East Brisbane). The Men's APL Semis (featuring Logan v Moreton Bay, and the Sunshine Coast v South Brisbane) also went into extra time – the latter being particularly exciting.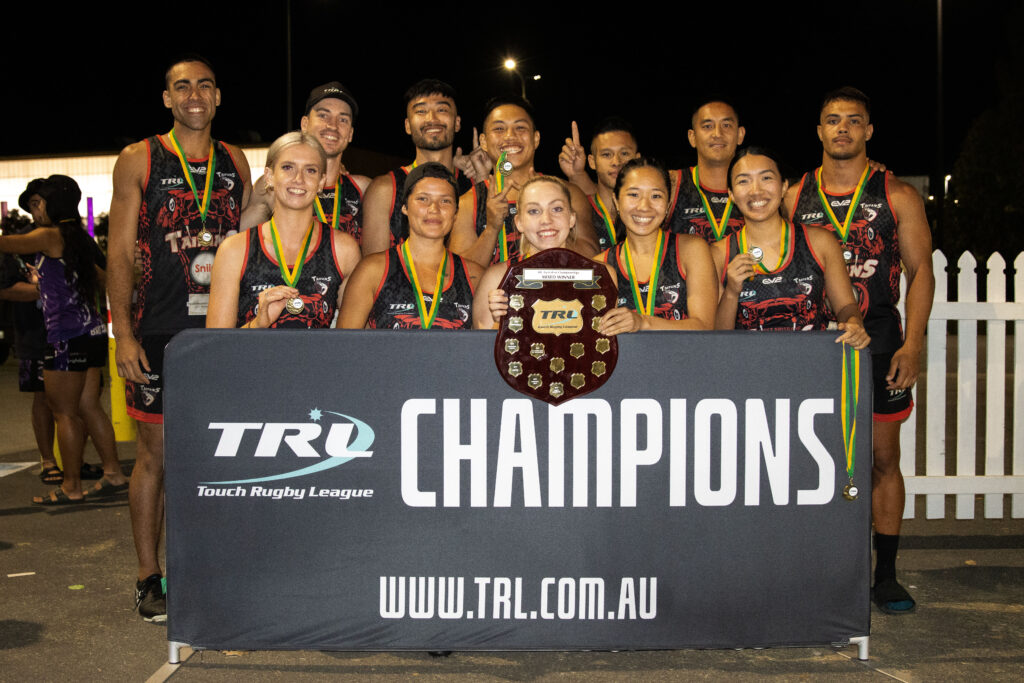 It was also great to see so many regions share in the spoils of victory. In total we had 7 different region winners and nearly every region featured in a final of some magnitude. This clearly demonstrates the growth in the representative scene in our developing regions with the gap in talent/capability having narrowed significantly in the last 12 months.
All of the winners (including the individual recipients) are listed below.
Men's APL: Sunshine Coast defeated Moreton Bay
Women's APL: South Brisbane defeated North Brisbane
Mixed APL: West Brisbane defeated East Brisbane
Men's 30s: South Brisbane defeated North Brisbane
Men's Cup: Wynnum/Redlands defeated East Brisbane
Mixed Cup: East Brisbane Orange defeated East Brisbane Black
Women's Cup: Moreton Bay defeated South Brisbane
Best Female Player: Bronte Borg (South Brisbane)
Best Male Player: Justin Otto (Sunshine Coast)
Best 30s Player: Lam Trinh (South Brisbane)
Festival of TRL Golden Whistle: Ben Parker (pictured below)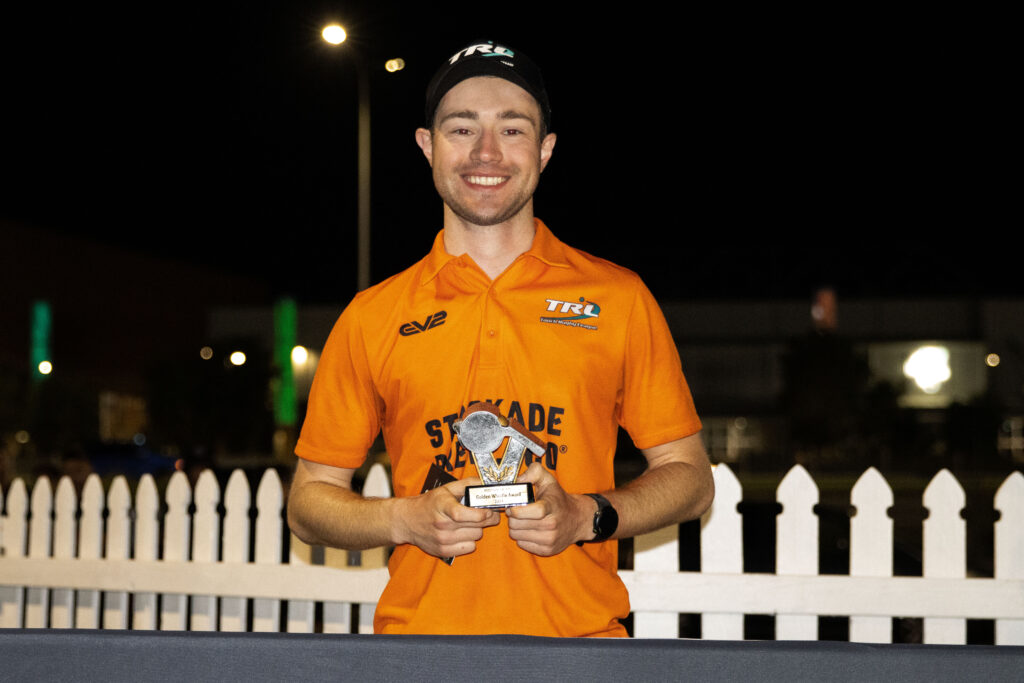 Thankyou again to all sponsors, staff, volunteers and of course the players for making the Festival so memorable and successful. We expect our representative Events to grow further into 2022. We cannot wait!
Tom Longworth