TRL Gold Coast is located in one of Australia's fastest growing cities – which hosted the 2018 Commonwealth Games. There is no secret that sport is loved by those on the glitter strip and for TRL, the sport is making a name for itself.
Matt Anderson is the General Manager of TRL Gold Coast and prides himself on delivering competitions that attract new teams and individuals but in the same breath, deliver on the social, competitive environment that TRL is known for, across Australia. With 54 teams in the Winter 2019 season, this is no easy feat to organise. Matt is generously supported by Venue Managers Jordie Reid & Lauren Shingles, who both live and breathe the sport. Both ladies are the faces of the region's four competitions and are a vital piece in the operational puzzle of the region.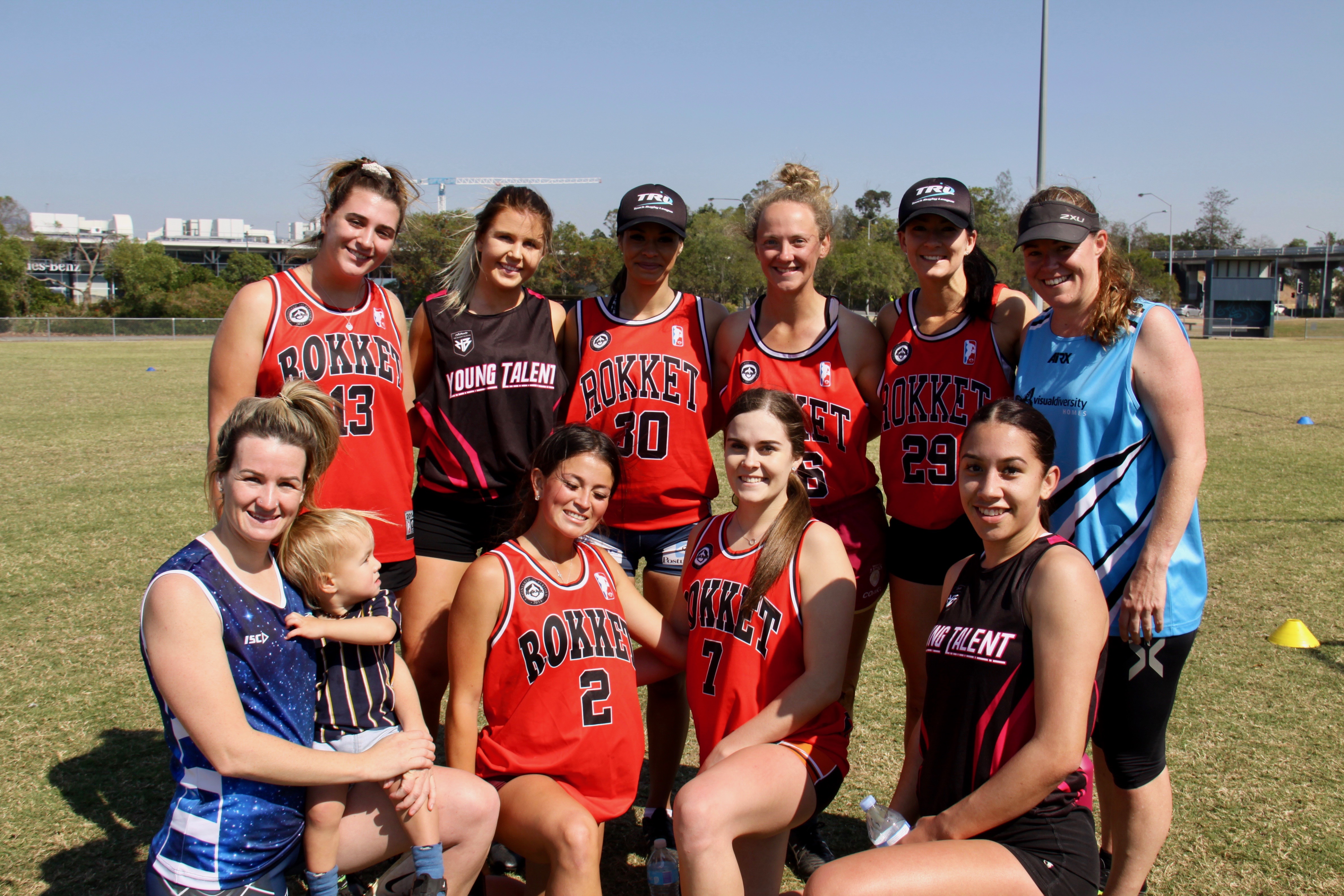 Lauren Shingles (back row, second from left) & Jordie Reid (back row, third from left) with their 2019 TRL Gold Coast Charity Cup Team.
We caught up with Jordie Reid during the week and her passion for TRL was clearly evident.
"I have been with GC TRL from the very start and loved watching it grow over the years. It is a fantastic way to meet new people and I have really enjoyed being a part of the representative scene."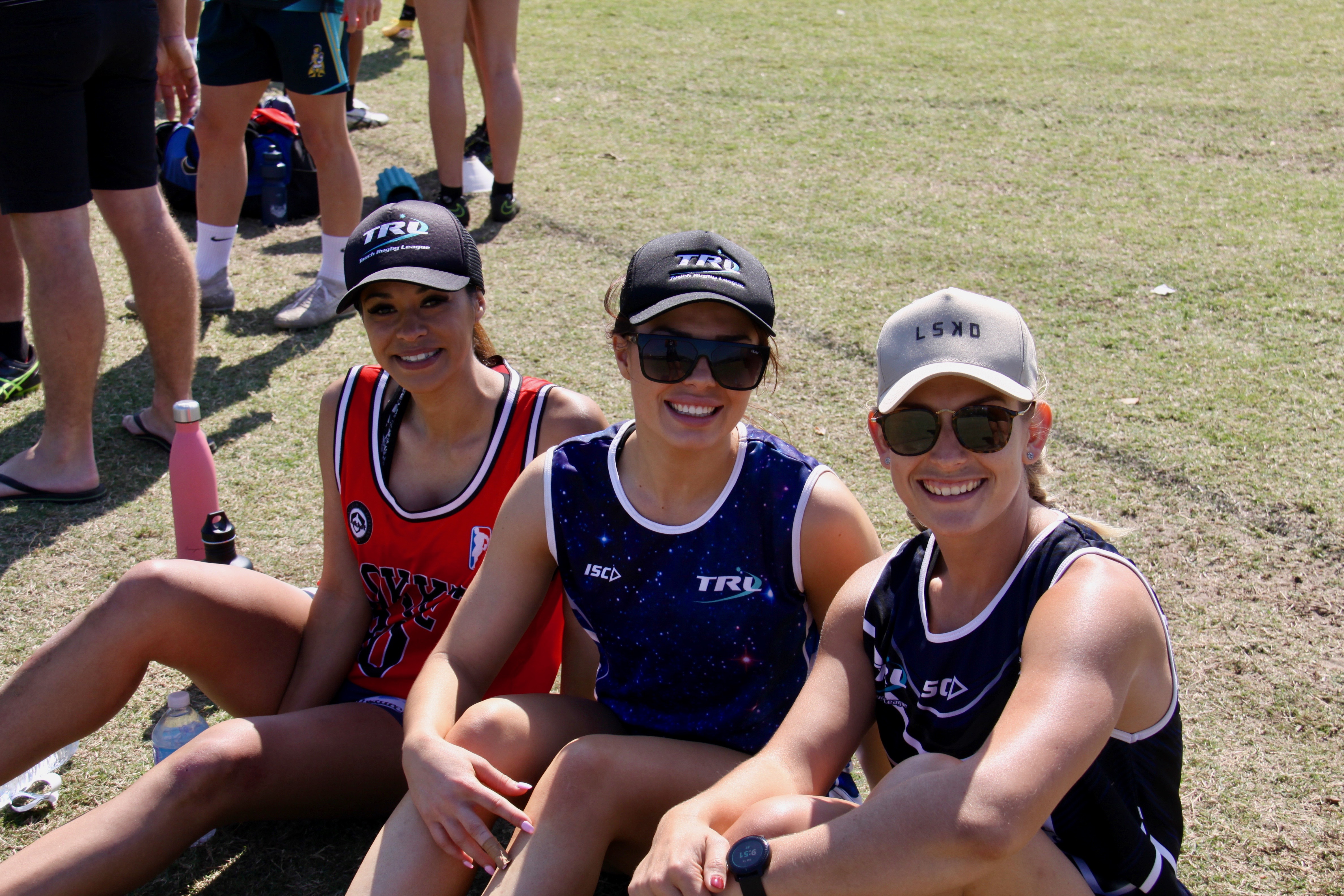 Jordie Reid (first from left).
For Lauren Shingles, who recently represented Sweden at the 2019 TRL World Cup, her willingness to be involved in a greater capacity than as a player, comes from her love for the sport as well.
"What drives me to continue working and being a part of TRL is seeing the love people develop for the sport. In the years I have been working for TRL, I have seen so many people through the sport that love how we run it and love the game."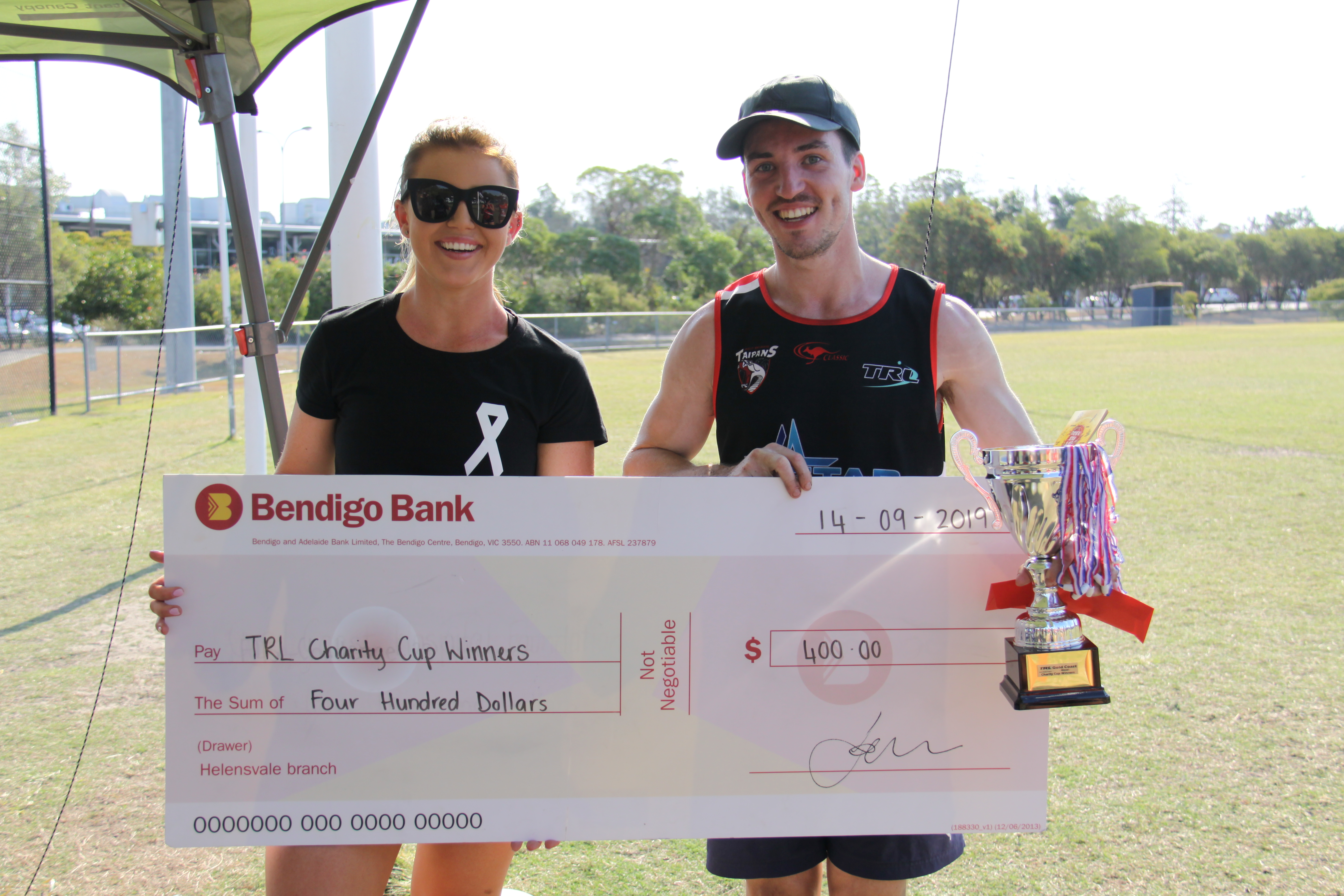 Lauren Shingles with Daniel Stainer (TRL West Brisbane player), whose team won the 2019 TRL Gold Coast Charity Cup – Mixed division.
The manner in which both Jordie & Lauren encapsulate their commitment and passion for TRL Gold Coast, speaks volumes of TRL Gold Coast and what it means to those involved. Off the back of a successful Charity Day raising awareness for White Ribbon, TRL Gold Coast is truly apart of the community, both on and off the field.
For Matt, Jordie and Lauren, a huge 12 months awaits. They believe they can grow their region exponentially through new venues (watch this space) and the expansion of more divisions and offerings across existing competitions.
We congratulate Matt, Jordie and Lauren for the growth their region has experienced and wish them all the best moving forward as they collectively drive Gold Coast into 2020.
The Spring 2019 season kicks off in October across four competitions:
Benowa Tuesdays | Kicks Off October 29
Tallebudgera Tuesdays | Kicks Off November 5
Benowa Wednesdays | Kicks Off October 2
Tallebudgera Thursdays | Kicks Off October 17
For more information, please visit www.trl.com.au/goldcoast
Edward Wilson
General Manager – Franchises & Events
TRL Australia