Mackay & Rockhampton, two thriving cities in Central Queensland are home to almost sixty TRL social teams every season. TRL has revolutionised the social sporting scene in both centres and Central Queensland as a result, has matured into a very significant hub for TRL in Australia!
Steve Askin is the proud owner of both TRL Mackay & Rockhampton franchises and prides himself on the open and inclusive communities his competitions foster. Steve's dedication and passion for the game has been clearly evident every Monday for the last three years. Residing in Rockhampton, Steve drives to Mackay (three and a half hour drive), hosts the Cartel Mackay Mondays competition and then makes the trek back home to Rockhampton Tuesday morning. Steve is incredibly humble when questioned on this commitment, "I love TRL, the passion for the game and the impact both regions have had on so many friendships. I love the fact that we play music every night at both venues! I love the fact that I have genuine mates, that genuinely want to be apart of refereeing each week in Mackay. Why not drive that distance every week!?"
This commitment speaks volumes to Steve's dedication and as a result, the significant growth Mackay has experienced is credit to him and his passionate team. Reflecting recently, Steve mentioned he only knew two people that lived in Mackay when he kicked off. But years later with just shy of thirty teams, Steve credits operational success towards "getting the little things right, which over time, people notice. Always running fixtures on time, custom line marking for TRL specific fields, providing high quality referees for all divisions of play; are just a few examples that stand out"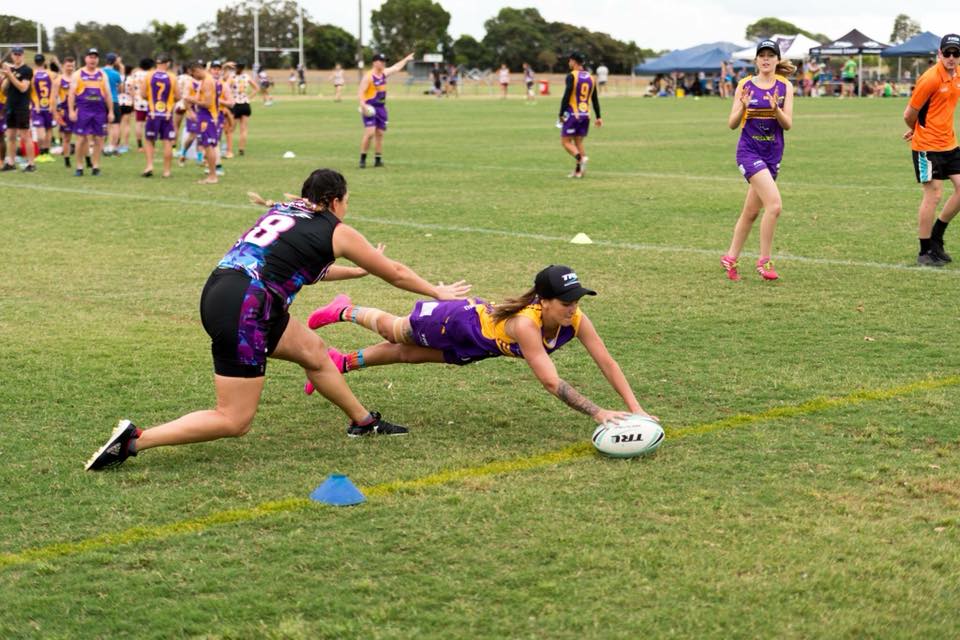 Rockhampton Rush in action at the 2017 TRL Australian Championships in Redcliffe, Queensland.
In Rockhampton, whilst his tenure as Owner has been that of a singular season, playing Australia's fastest growing sport in Steve's backyard is special to him. "What sticks out the most (about Rockhampton) is there are teams still playing now, from the very first TRL season. In the current season, we have 11 teams that have played 10+ seasons of TRL in Rockhampton".
"Another unique feat in Rockhampton is the strong representative presence that is ever-growing". Rockhampton is proudly home to multiple QLD State & Australian Championship titles and on a yearly basis, several players from the region are selected for QLD State of Origin and Australian representative duties. This calibre of talent highlights the depth and playing quality of the region. "Rockhampton's foundations though will always be social and inclusive. The dinners after games every Wednesday night at The Giddy Goat with the team of Referees, that showcases what is truly special in our region".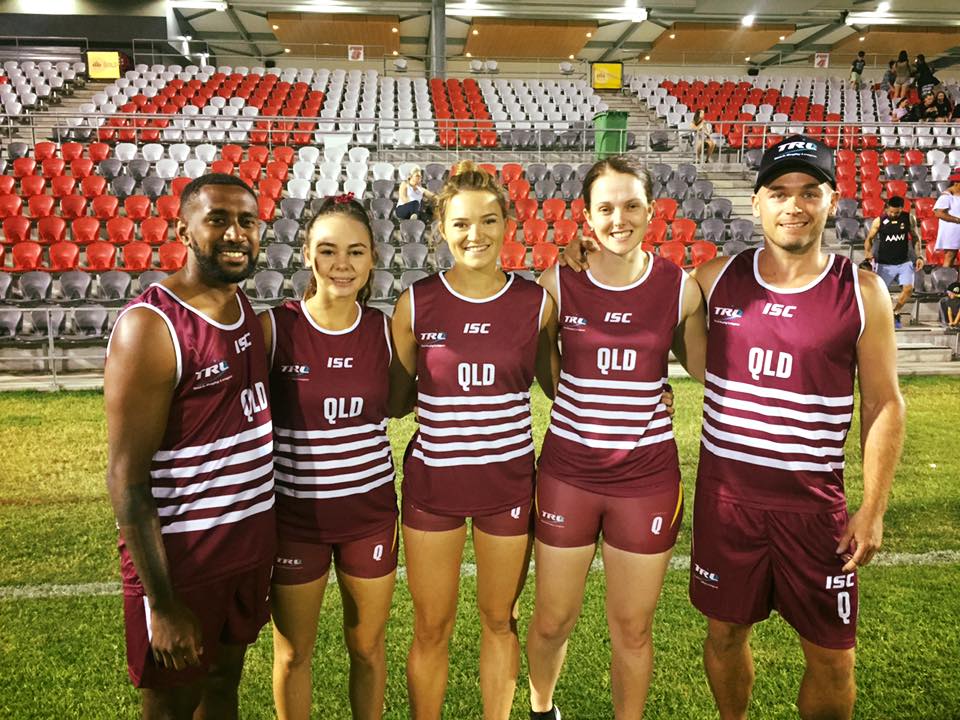 TRL Rockhampton QLD State of Origin 2017 representatives
The future is very optimistic for both regions in Central Queensland and Steve is the greatest supporter of this outlook. "To host a carnival in nearby Airlie Beach is high on the agenda, something that I am very passionate about starting and growing into an annual event. The aim will be to attract teams not only from Central & North Queensland but also from South East Queensland.
For Rockhampton, this season saw the introduction of eight new TRL teams (nearly 20% of total teams this season), combined with our high retention rate – our goal is to have a sell-out Mens and Mixed competitions (24 teams in each) for every season of 2020".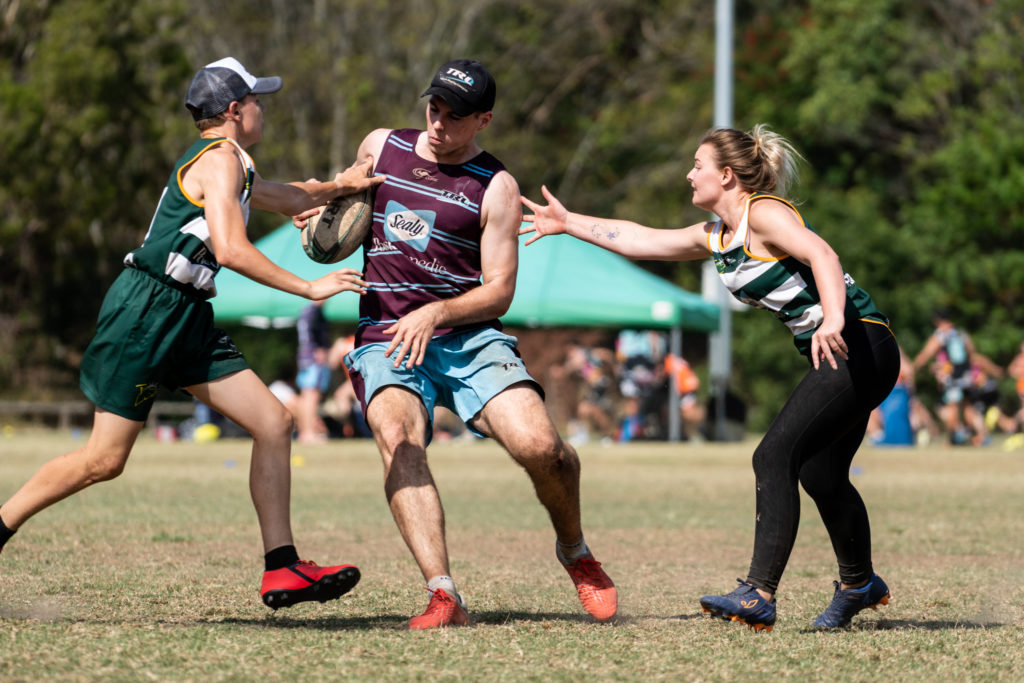 Jake Olive (middle) representing Central Queensland Mixed Cup v Ipswich at the 2019 TRL Australian Championships in Brisbane.
The ambition and enthusiasm that Steve and his team instil into all elements of TRL Mackay and Rockhampton, will no doubt continue to grow Central Queensland as a thriving hub for years to come!
We congratulate Steve and his team, and thank him for the incredible influence he has had on TRL, Australia wide.
The Spring 2019 season is well and truly underway across three competitions:
Cartel Mondays | Mackay
Giddy Goat Mondays | Rockhampton
Inspirations CQ Wednesdays | Rockhampton
For more information, please visit www.trl.com.au/mackay & www.trl.com.au/rockhampton
Edward Wilson
General Manager – Franchises & Events
TRL Australia