October 24, 2019
TRL Melbourne is located in what many argue to be the sporting capital of the world. Dominated by AFL in Winter and Cricket in Summer, this sporting paradise attracts some of Australia and the world's most notable sporting events whilst providing a sporting culture that is similar to that of Carnival in Rio de Janeiro.
Since 2016, Melbourne has a new player in the sporting landscape with Touch Rugby League taking locals by storm across their three competitions sites in Dandenong, Flemington & Hawthorn. Proud franchise owner of TRL Melbourne Dylan Nagle, describes the potential opportunity for TRL moving forward as "indescribable". Melbourne has experienced unprecented growth, growing three fold from Winter to Spring 2018 seasons alone.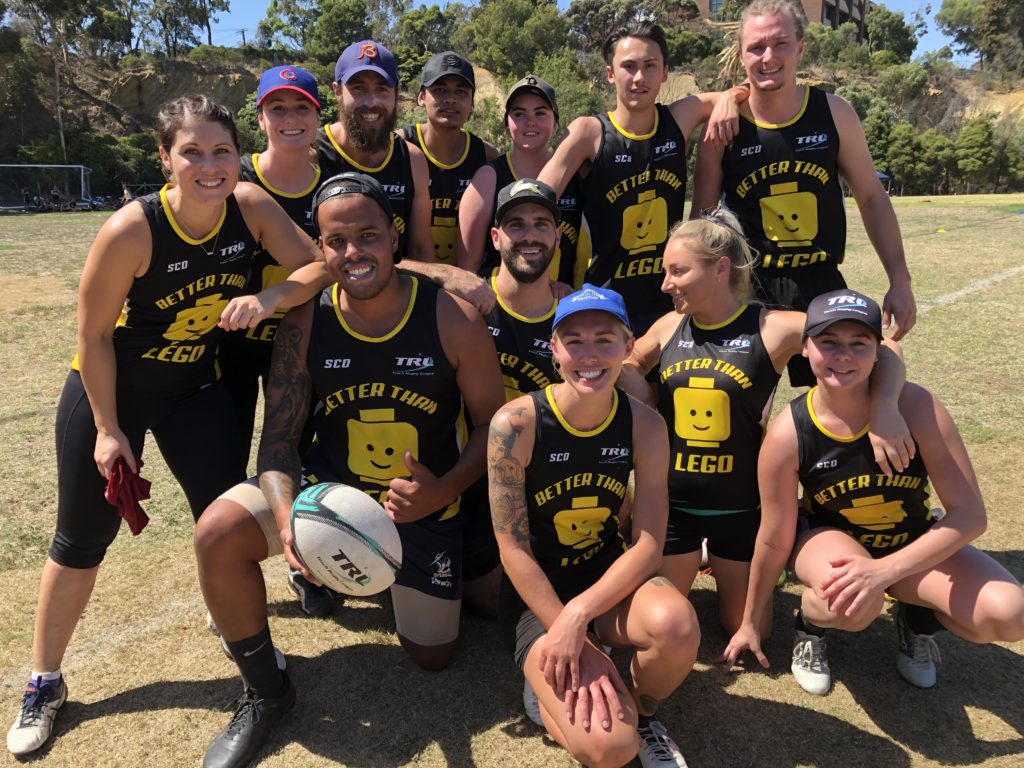 Better Than Lego – TRL Melbourne Tragics
To be situated in a city that lives and breath its sporting culture, Dylan foresees TRL Melbourne as becoming one of Australia's largest regions. "Social sport in Melbourne is unique due to a mixture of influencing factors such as population growth and people eager to make new connections to their communities. Melbournians resisting the urge to be sedentary in the cold winter months and wanting to utilise every moment they can when the sun is finally out! Not many cities have every sport at your fingertips all in the same suburb!"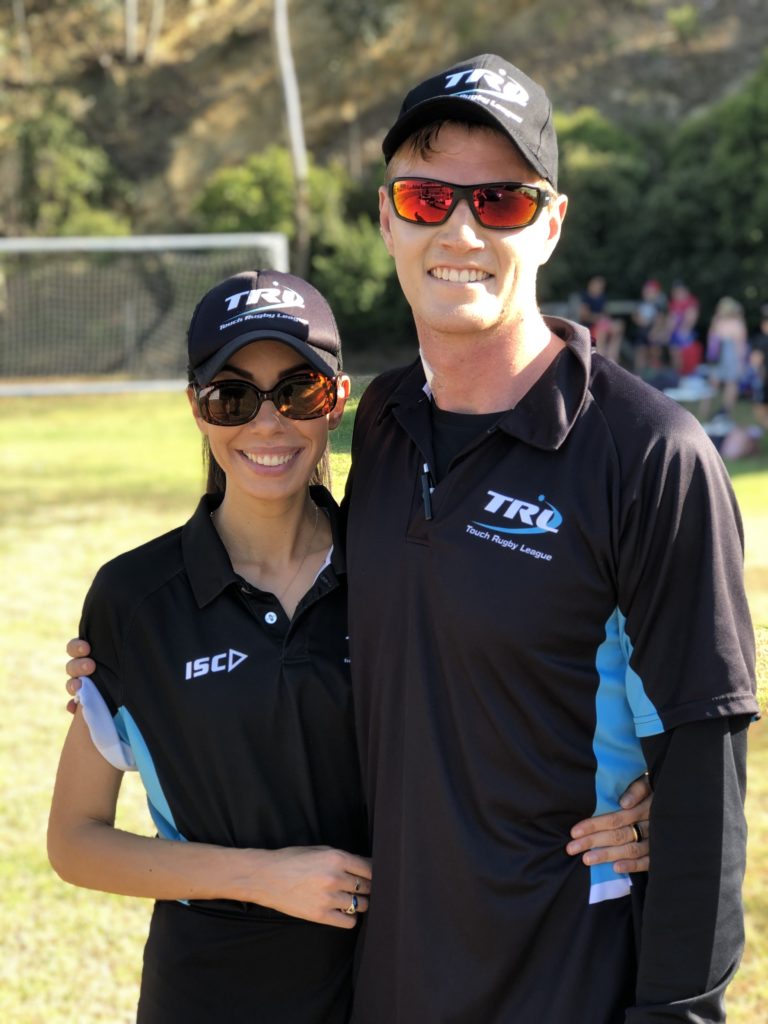 Rachel Nagle (left) & Dylan Nagle (right) – Proud Franchise Managers of TRL Melbourne.
Like the Carnival in Rio de Janerio, TRL Melbourne sets itself apart from competing sports with the commitment to building a strong, positive and friendly culture. Dylan and his team host multiple one-day charity and cash competitions a year as well as up to four competition sites a week, which not only highlights growth but the potential for the region. "In the next 12 months, we will continue our steady growth in our established competitions, ensuring we continue to deliver a high quality product to our TRL family".
This is no more evident than the history making TRL Melbourne squad that recently travelled to Brisbane for the 2019 TRL Australian Championships. Men's, Mixed and Women's sides represented the competitive but friendly environment Dylan and his team continues to harvest. Dylan reflected on this experience "as to offering more to all our players, whether they are an experienced player or a first timer in the representative scene. Furthermore, we are so proud of the dedication and hard work of all our female players to help grow the game and build a strong, friendly cohort of girls who kick!".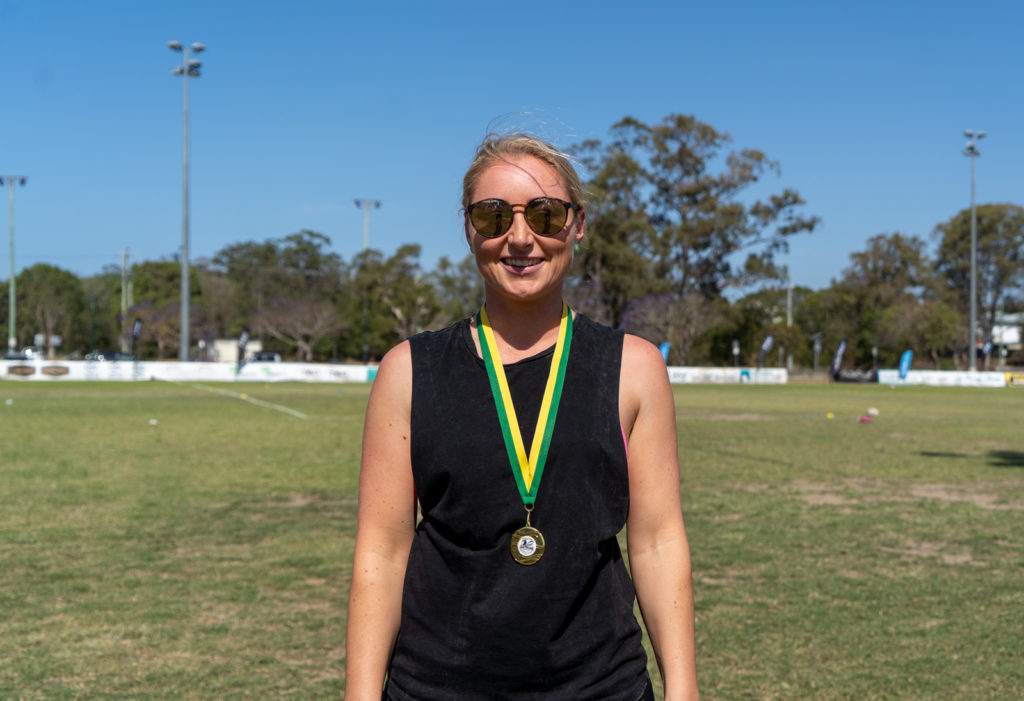 Laura Humphries (TRL Melbourne Women's) won the 2019 TRL Australian Championships award for Player of the Championships.
We congratulate Dylan, his team and proud players of the manner in which they continue to promote and grow Touch Rugby League. We invite all Melbournians to call TRL home and get involved this Spring 2019 season:
Hawthorn Mondays | Auburn High School Sporting Fields
Flemington Mondays | Debney's Park, Flemington
Hawthorn Wednesdays | Auburn High School Sporting Fields
Dandenong Wednesdays | Oval 3, Greaves Reserve, Dandenong
There is truly a place on the field for everyone in Melbourne. For more information, please visit www.trl.com.au/melbourne
Edward Wilson
General Manager – Franchises & Events
TRL Australia