2022 NSW State Championships at Lake Macquarie
Last weekend (February 18-20) TRL Australia conducted the 2022 NSW State Championships at the Kurkullbah Reserve, Lake Macquarie. This marked the first year of a three year partnership with Lake Macquarie City and TRL Australia is incredibly appreciative of the Council's support in helping not only grow the NSW State Championships Event, but TRL across greater NSW generally.
The Event hosted 15 teams kicking off on the Friday night with the inaugural NSW v VIC State of Origin Series. This was an incredibly successful Series with both divisions (Men's and Mixed) being tightly contested and importantly, played in great spirits. For Men's, NSW ran out victors 2-1 but all games were decided by narrow margins. In mixed, VIC ran out victors 3-0 but each game was decided by only 1 or 2 points. A huge thankyou to all of those who travelled in from Victoria for the Event as well as our contingent of referees that came all the way from Brisbane.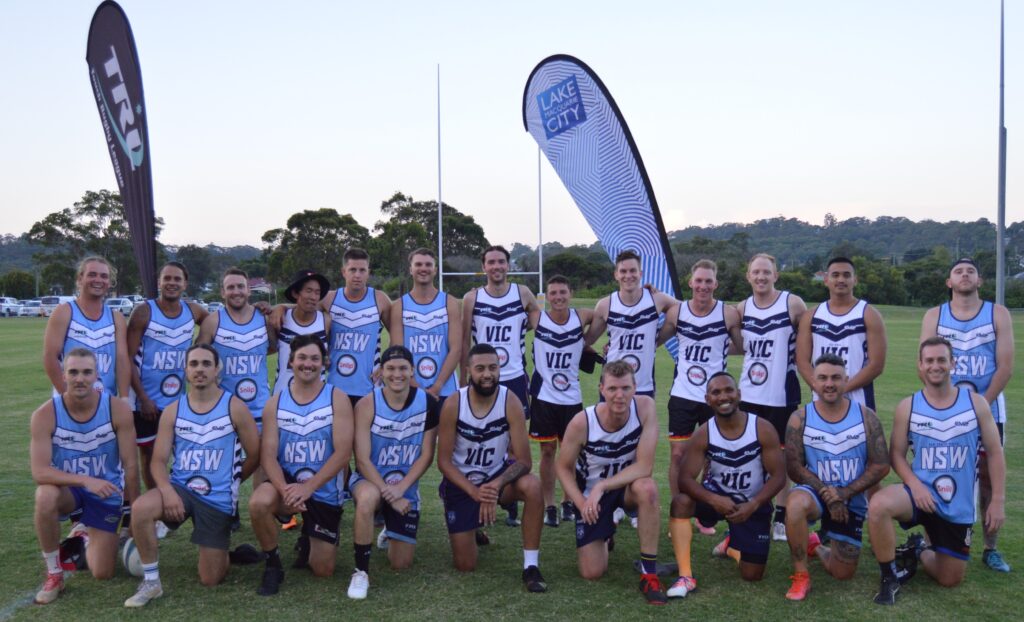 The Saturday and Sunday installment of the Event saw teams from Melbourne, Brisbane, Logan, the Redlands, Sunshine Coast, greater NSW and Newcastle compete across a round-robin Tournament. In Mixed, there were a number of standout teams including the Melbourne Magic, Penrith Panthers and Logan as well as the Newcastle Knights. In the end the Logan reigned supreme downing a spirited Penrith Panthers in the final on the Sunday. The speed and ball-playing craft of Khanui Cox and the finishing of Kayla MiMi proving too much for the Panthers.
In Men's, three teams were dominant across the Tournament. The Newcasle Knights, NSW Samoa and again, Logan. The Knights and Logan shared a rivalry through the round games and this flowed onto the big stage when the two sides met in the Grand Final. This game was evenly matched and was a hard-fought contest. Again, the guile, speed and pure skill of Khanui Cox (doubling across both Divisions and playing some 14 games across the weekend) was the difference; Cox scoring one of the all-time great individual tries when the game was in the balance. Khanui himself took out the Men's player of the Tournament whilst Izzy Buirski (Sunshine Coast) took out the Female player of the Tournament.
The entire Event was a massive success and whilst many sides were not able to travel or commit due to the Omicron crisis, those that were able to attend had a fantastic time. We are very much looking forward to 2023 where we expect to attract in excess of 30 teams to this Event.
The Region itself is an absolute treasure. It is home to some Australia's best beaches, the incredible Lake Macquarie, as well as bustling shopping and night-life scene which cumulatively make the region an incredibly attractive place for us to host such a marquee Event.
Well done to our competitors of 2022 and we cannot wait for 2023.
Tom Longworth