What it means to represent your heritage
On Friday night, July 5, 54 teams will take to the field to compete in the 2019 TRL World Cup. Whilst certain teams such as Australia, New Zealand, PNG and the United Kingdom will draw plenty of attention and fanfare in the lead-up, the Event will also draw in many other teams from all corners of the World. For many of the players making up these teams, the chance to represent their heritage addresses a lifelong goal and aspiration. TRL has provided an affordable and accessible platform for these players to pay homage to their ancestry. 
For Vietnam player, Duane Huynh, this sentiment could not be any more fitting. 
"It is a rare opportunity and an honour to be selected to represent Vietnam. The TRL World Cup allows us to embrace our culture whilst playing the sport that we love". 
(Vietnam Mixed Team at the 2018 TRL World Cup)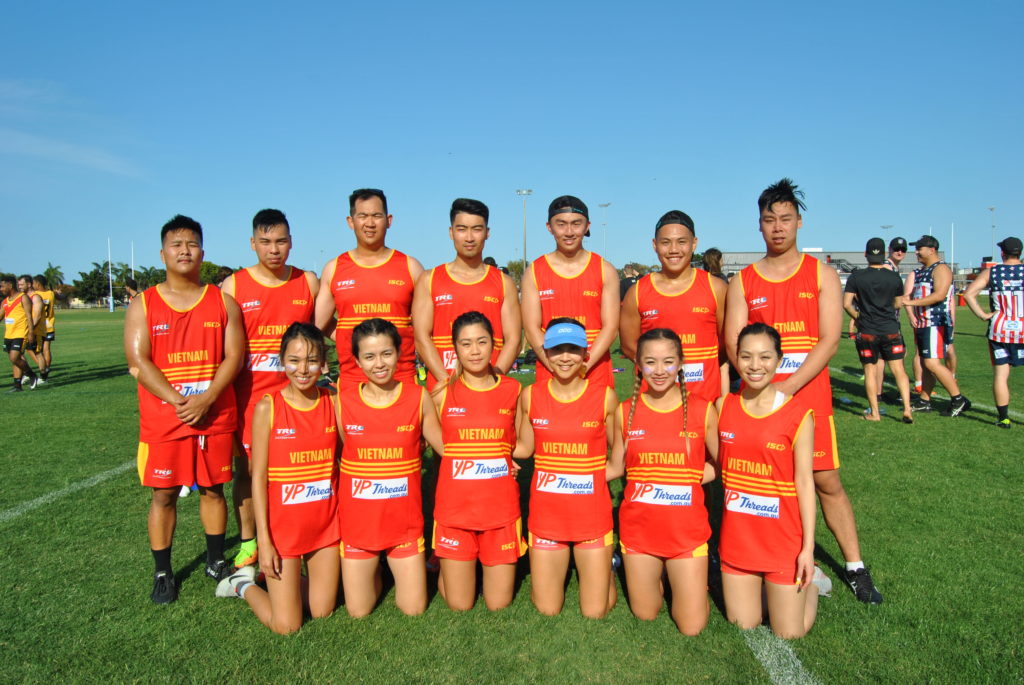 What is truly special about the World Cup is that it brings together people of different ethnic backgrounds, cultures and religions. It is also both a celebration and opportunity for many players (born to immigrant parents) to reflect on the sacrifices that their parents have made to forge a better life, here in Australia.
Duane's Vietnam teammate, Lien Phan, is deeply passionate about her background and will never take for granted the opportunity that has been afforded to her.
"My hard-working family originated in Vietnam immigrating to Australia to provide their children with better opportunities in life. Being children of immigrants is a big part of our identity. We have learnt the importance of hard work, the value of family and the importance of taking your opportunities". 
There will be hundreds of other players at this Tournament that will feel exactly the same way about the sacrifices their parents have made. 
Whilst we all look forward to the competition aspect of the Tournament next weekend, this Event clearly represents and signifies far more for the players, than just the game itself. Certainly the goal of TRL has been to create an affordable, inclusive and social Event that allows as many people as possible the opportunity to represent their heritage and to celebrate the wonderful country that is Australia. It signifies and reminds us all that we are truly privileged.
(Duane and Lien representing the West Brisbane Taipans at the 2018 Australian Championships).