45 minutes west of Brisbane is one of Queensland's fastest growing populations. For TRL, Ipswich is one of the sport's most exciting prospects for the future. Jim Donald Park has been the home of TRL in Ipswich for over three years and currently is playing out the 12th consecutive season at the venue.
The community atmosphere tied in with the high retention rate every season, highlights not only the love for Rugby League within the region but also the dedication of players and TRL staff alike, to grow TRL in Ipswich as both a social and representative community.
There is no one within the region you'll find more proud to pull on the Ipswich colours than Nikki Cox. Nikki who has played an influential role in the growth of TRL Ipswich, has represented Queensland in TRL State on Origin on multiple occasions and in 2020, became the first Ipswich player to be selected to represent Australia at the 2020 TRL World Cup.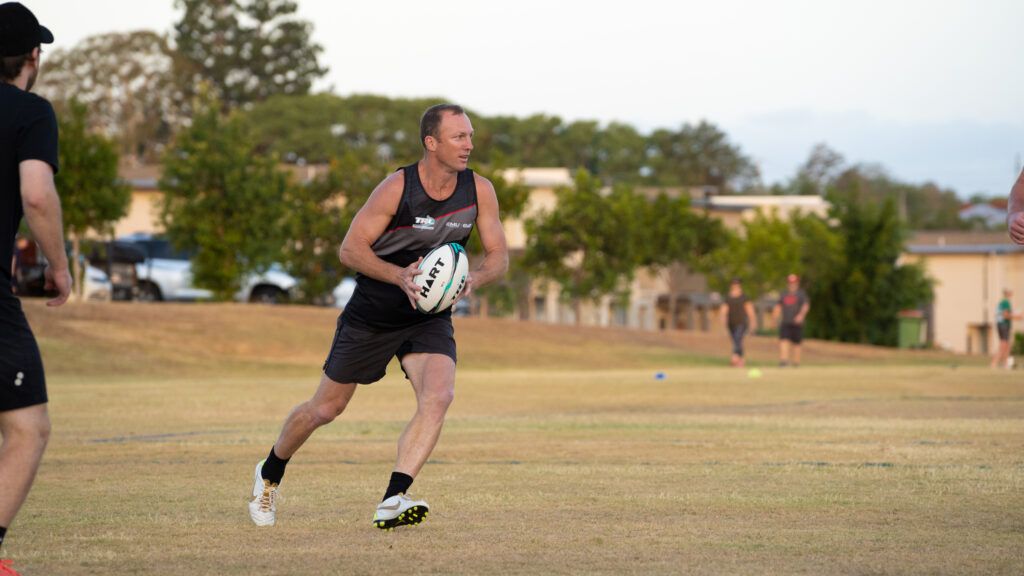 TRL Ambassador & Rugby League Legend Darren Lockyer playing in the Ipswich Mondays competition during the Spring 2019 season
As Vice Captain of the Ipswich Hornets Mixed Cup Black team for next week's 2020 Stockade BrewCo QLD State Championships, Nikki recently reflected on her favourite memory in the green and white – winning the 2017 edition of the event. "The key to our success was that we just enjoyed every game we played, like we would on a week night in Ipswich".
"The vibe at TRL is unlike any other sport I've experienced. Imagine backyard footy with your mates – relaxed, fun but with the competitive element as you challenge your mates to see who comes out on top!". This determination and enjoyment exhibited through Nikki's social and representative TRL experiences, showcase the true fabric of TRL and why the sport in Ipswich has significant potential for further growth.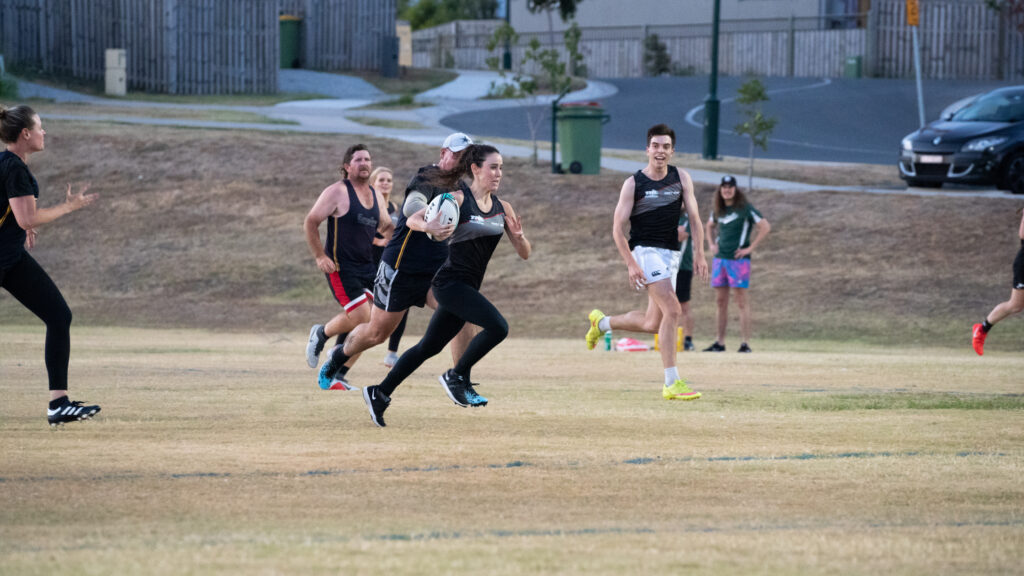 A Mixed game during the Ipswich Mondays Spring 2019 season at Jim Donald Park in full flight!
Naturally since TRL's induction in Ipswich, the Rugby League community locally has soaked up the opportunity to play the "closest thing to Rugby League", as described by TRL Ambassador & Rugby League Legend Darren Lockyer. Darren played TRL in Ipswich during the Spring 2019 season and exhibited first hand, the testimonials that Nikki and others proudly share.
The community atmosphere in Ipswich represents more than just what takes place on the footy field. On the sidelines is where TRL in Ipswich truly shines. For Nikki, the greatest aspect of her time playing TRL has been doing so with her "TRL Family". "You develop a bond with not only your own team but with everyone who plays. This is a special and rare attribute for any sport to possess. There is nothing better than running onto the perfect grubber and sliding in for a try though!"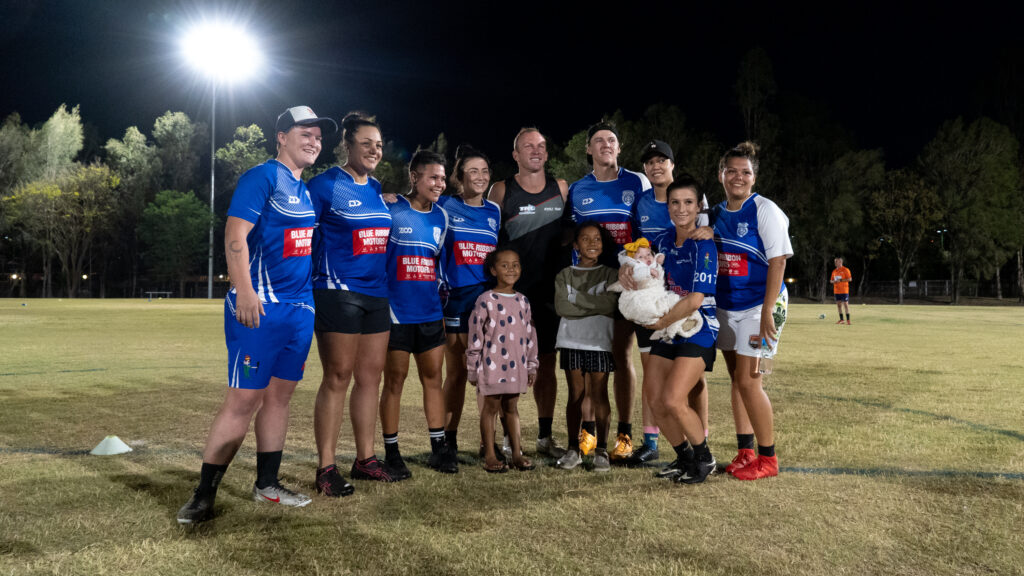 Nikki Cox (second from right) with her "TRL Family" – Team Brothers and TRL Ambassador & Rugby League Legend Darren Lockyer (centre)
With a bold history and a bright future, TRL Ipswich is welcoming the young and old, new and experienced to their Monday night competition at Jim Donald Park. Teams and individuals are welcome to join.
For more information and to get involved, please contact Competitions Manager Emma Kurki via 0431 051 395 or emma@trl.com.au
Edward Wilson
General Manager
TRL Australia