What was your first sporting experience?
For every person, the answer to this question will be answered differently but a common trait exists through every experience. "I began as an individual player in a team of other individuals".
The first sporting experience for me was strapping on the boots at age six for my local Rugby club. I didn't know anyone on my team but within a few training sessions and Friday night games, they were my best mates. We all had something in common, a love for Rugby but more so, the experience enabled the opportunity to meet new people and engage in an activity together.
This experience is as relevant today as it was for me when I was six years old. The growth of TRL Individuals in recent years, has been a testament to this experience and one that so many of our participants have shared. Individuals teams provide anyone the opportunity to join a team, learn a new sport and play alongside a team of like minded individuals. We've all had a similar experience in our lives, which is why Individuals teams have become an attractive option, for those looking to play our sport for the first time, or return after an extended period away.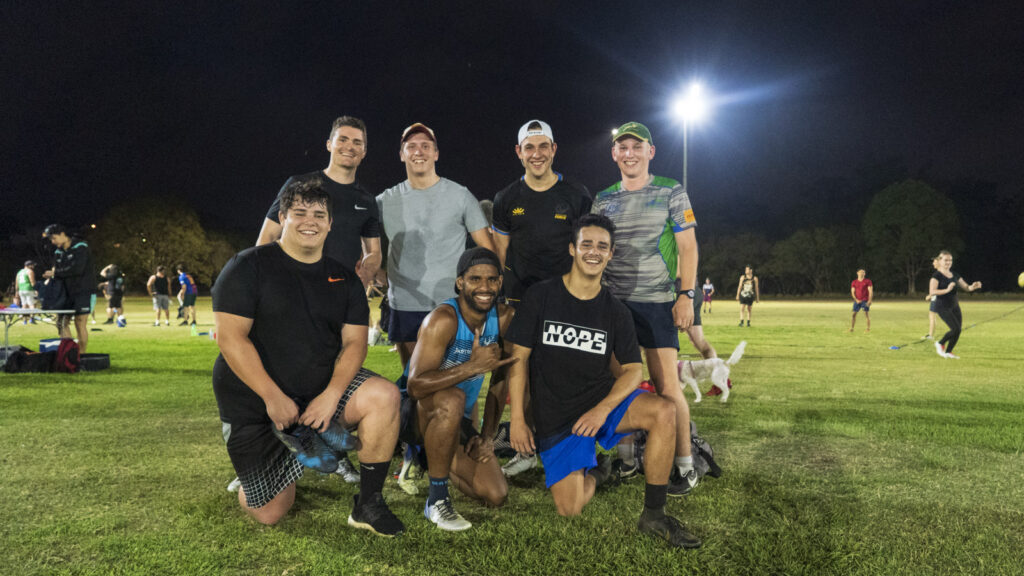 Daney Weir, who is a TRL Venue Manager at North Brisbane's Bardon Mondays competition, started her TRL experience as an individual participant:
"Two years ago after moving to Brisbane from Sydney, I was eager to meet new people and try something new. At my local gym, I came across a promotion for Individuals wanting to put a kick into their touch footy (i.e. TRL). After a few weeks of nervous deliberation, I finally reached out and got involved! From these unassuming beginnings, I was able to make new friends and now I'm someone who lives and breathes TRL. Everything blossomed from this starting point and two friends I met when I first started playing – Britt and Izzy – I'm sitting next too whilst contributing this piece. Izzy is now a housemate thanks to TRL!"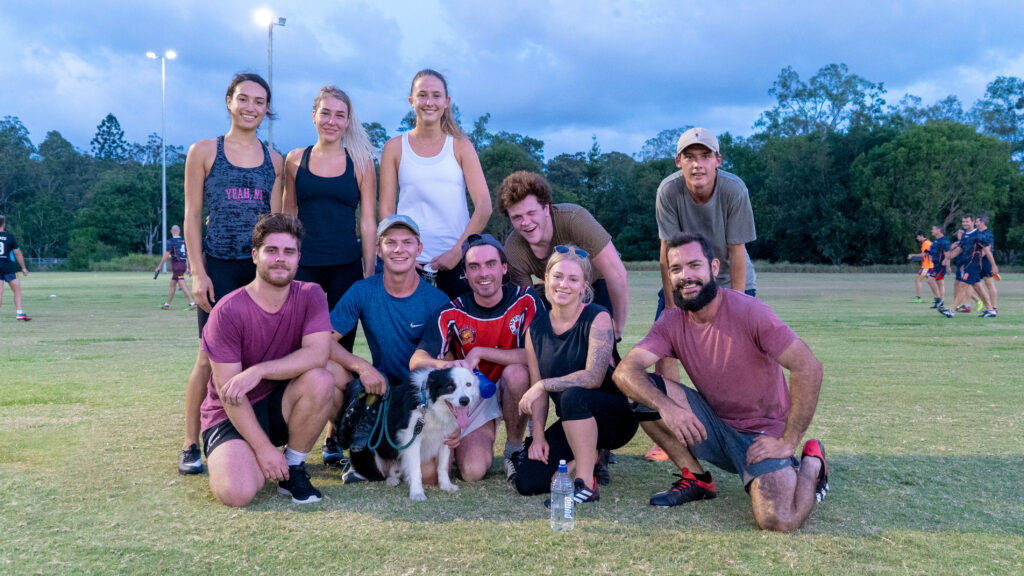 Callum Gamboa, who has in recent years taken up TRL refereeing, also began his time within the TRL community as an individual participant. "For me, I'd gained satisfaction playing alongside individuals who have grown in confidence and improved with every week. Regardless of age, weight, fitness and skill level, TRL is a sport that is for everyone. I love that I get to be a part of it!"
With over 300 individuals, currently playing TRL in Individuals teams, it provides a wealth of incentives besides meeting like minded individuals and playing TRL:
Consistency – Same game time, same field, every week;
Affordable – $11.90/game via direct debit. Cancel anytime; and
Management – all team management is handled by TRL's Operations Manager Jake Carr, meaning your experience is seamless.
For TRL, it has truly become a revolution with new Individuals teams, started at locations across Australia and thus, opening our fields to those who don't have a team. No longer is not having a full squad, an issue.
There are 12 competitions nearby to you that welcome new individuals on a weekly basis. Be the next to join the revolution by choosing your region below and following the prompts:
Kedron Mondays
Kedron Tuesdays
Kedron Thursdays
Mt Gravatt Tuesdays
Mt Gravatt Thursdays
Middle Park Mondays
Richlands Wednesdays
Indooroopilly Sundays
Ipswich Mondays
Robina Mondays
Labrador Wednesdays
Tallebudgera Thursdays
—
Edward Wilson
General Manager
TRL Australia