2021 QLD State Championships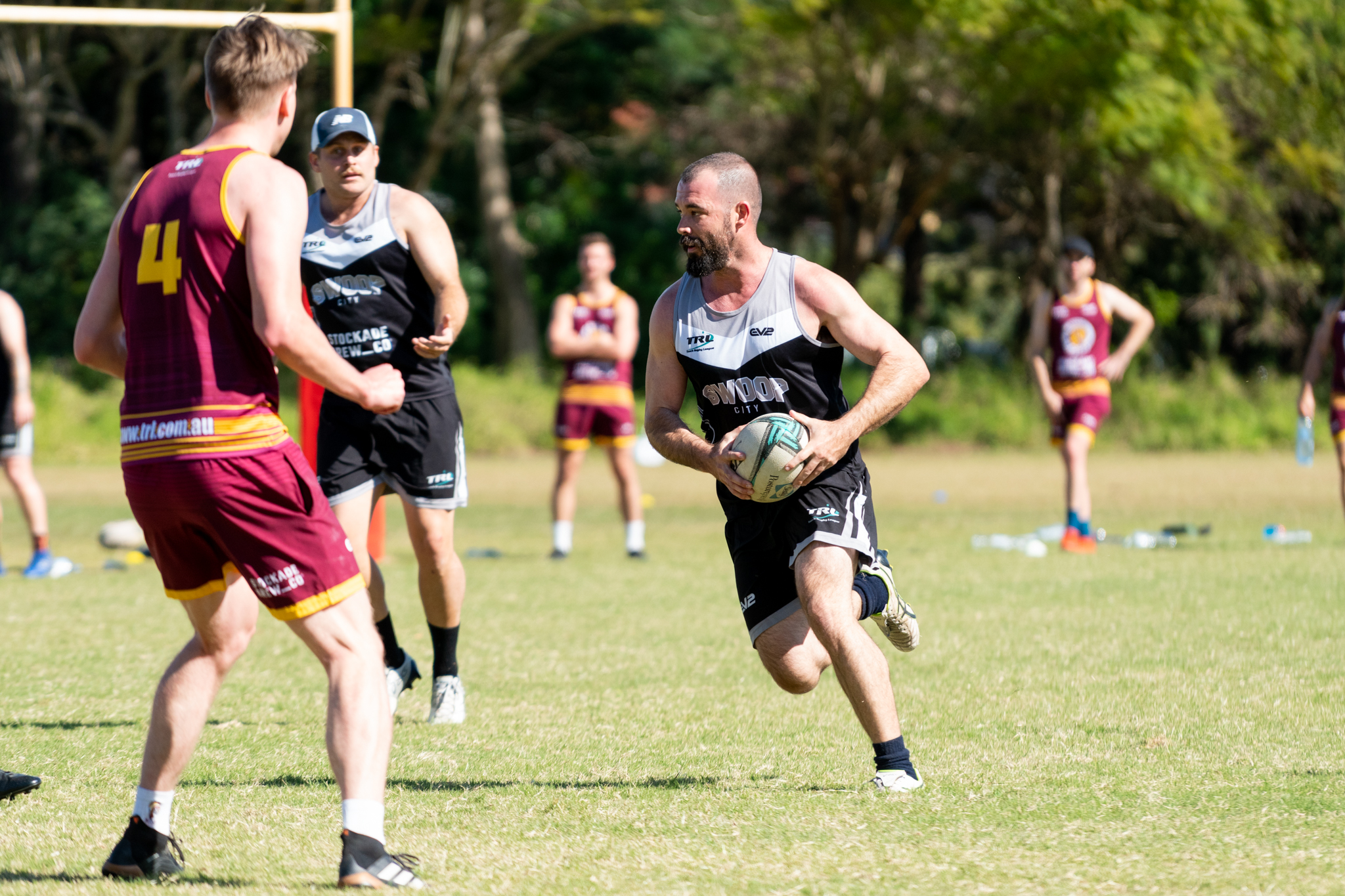 In partnership with Major Events Gold Coast, TRL Australia will be bringing the 2021 QLD State Championships to the Gold Coast. See below for all key details.
Fixtures & Ladders
Alabaster Playing Fields – Field Map
Competition Information
General
All divisions will have 7 rounds + Finals (some sides will have a BYE depending on the make-up of the division).
Only registered players may participate. Registration will close midnight, Wednesday April 28.
Game-slots will run for 30 minutes (including 2 x 13 minute halves).
Unique rules: Kick-tries will be worth 2 points. 6 on the field for Mixed (3 men, 3 women).
Finals
The Women's pool will break into the top 4 (QPL) for finals, and the next 4 teams (5-8; Cup) for finals.
Men's and Mixed Cup – there are two pools running for each discipline. The top 8 teams based on points (across the two pools) will form the top 8 for quarter final purposes.
After Parties
There will be two official after parties (one on the Saturday, one on the Sunday) from mid-afternoon at Driftwood Social.
Please visit the TRL Australia social media handles for more information (these are FREE events but ticketed).
Saturday tickets are available HERE.
Sunday tickets are available HERE.
Other
Inspire Health Services will be onsite to provide injury treatment (and this year, will be providing a massage service).
The CAN VAN will be our official knock-off drinks partner for the Event – get around it after your games at the venue.
Food: We will have two food trucks on site for the majority of the Tournament.
Tents/marquees: Must be secured with weights (no pegs allowed).
Alcohol: Under no circumstances can alcohol be brought into the venue, and it may only be consumed in our licensed area. Any player found with alcohol risks being banned from the Tournament and their team incurring a penalty.
Merchandise Tent: This will be open Friday (10:30am-12:10pm) and Saturday (10:30am-1:00pm).
Team Photos: Saturday morning (10am-11am) and Saturday afternoon (2pm-3pm) for team photos. Meet at the main TRL tent and you will be directed to the photographer.
Contact Information
All enquiries, questions and feedback must run via your Region Manager who will then be in contact with Tournament Director – Jake Carr. Your Region Manager has been alerted to Jake's details.
Every Region Manager has also been sent a further information pack outlining some additional specifics for the event.
—-
Accommodation

TRL: Touch Rugby League
17K likes
.
.

.