Australian Championships 2016
Well what a weekend it was! Well over 1200 players, support staff, coaches, officials and supporters descended on Owen Park @ Southport for one of the greatest weekends in TRL's 11 year history.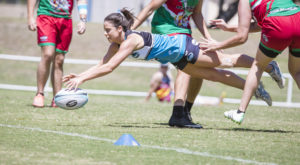 We had teams that flew in from across the Country and we really want to thank those areas for making such a tremendous effort. These were Canberra, Cronulla, East Sydney, Townsville, Mackay and Rockhampton. It was these teams that really added to the carnival atmosphere of the whole weekend and we are extremely grateful for the sacrifices you collectively made, to get there for the Tournament.
The Tournament was kicked off with our inaugural State of Origin games (Mens and Mixed) between QLD and NSW. Both teams played with incredible spirit and pride in the jersey. In the end QLD ran out winners in both games but NSW were extremely competitive and will be better for the experience in 2017.
Following Origin, we kicked off the Tournament with each team playing a minimum of 8 games across two days, with the Grand Finalists of Mens and Mixed chalking up at least 10 games in what was show of not only skill, but immense endurance and stamina. In the end the teams to take out the big dance were Beenleigh (Mens) and the Sunshine Coast (Mixed). Admirable mentions must go to the runners-up, West Brisbane (Mens) and East Brisbane (Mixed).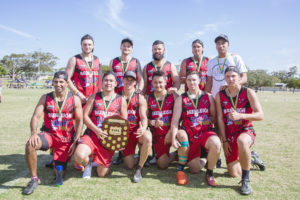 In addition to Grand Final glory, there were other accolades presented on the weekend. These included the selection of the Australian Mens and Australian Mixed merit teams – these sides are listed below. Furthermore, we had the "Best on Ground" for the Grand Finals – awards taken out by Khanui Cox (Beenleigh – Mens) and Hayley Maddick (Sunshine Coast – Mixed) respectively. Finally, for the "Tim Swan Medal" (which represents the Best and Fairest for the entire Tournament), we selected Francis Otto (East Brisbane – Mixed). A huge congratulations to everyone involved.
We would also like to pay special tribute to the City of Gold Coast for their support with the Event – we could not have put on this spectacle without your assistance. In addition, the Southport Tigers that hosted the Event, also worked tirelessly to make it as a huge success. Finally, we would like to thank our other partners, Allsports Physiotherapy, Struddys, Melbas on the Park, and Mantra for their support as well.
We are all looking forward to what the TRL Representative Scene will bring in 2017 and we already have a number of new areas which will be coming into the fray – such as Newcastle and Greater Western Sydney. Congratulations to everyone that was involved in what was truly a memorable weekend.
Tom Longworth
Mens Top 3 Placings
1. Beenleigh
2. West Brisbane
3. Sunshine Coast
Best on Ground Mens Final – Khanui Cox (Beenleigh)
Mixed Top 3 Placings
1. Sunshine Coast
2. East Brisbane
3. Rockhampton
Best on Ground Mixed Final – Hayley Maddick (Sunshine Coast)
Australian Mens Merit Team
1. Khanui Cox (Beenleigh)
2. Reece Jason (Beenleigh)
3. Ethan TeNamu (West Brisbane)
4. Dale Palmer (West Brisbane)
5. Rhys Baker (Rockhampton)
6. Chee Tao (Gold Coast)
7. Jhassy Bhullar (Beenleigh)
8. Jake Booth (West Brisbane)
Australian Mixed Merit Team
1. Francis Otto (East Brisbane)
2. David Browne (East Brisbane)
3. Ben Maddick (Sunshine Coast)
4. Scott Maddick (Sunshine Coast)
5. Jess Seelin (Cronulla)
6. Jess Allan (East Sydney)
7. Hayley Maddick (Sunshine Coast)
8. Brittany Irvine (Sunshine Coast)
Tim Swan Medal
> Francis Otto (East Brisbane)
Fastest Man
> Robbie Crowther (East Brisbane)
Fastest Woman
> Renee Elwell (North Brisbane)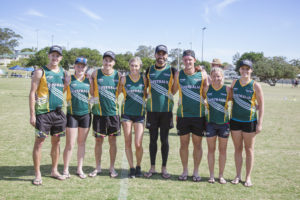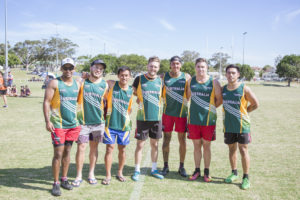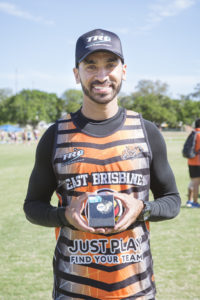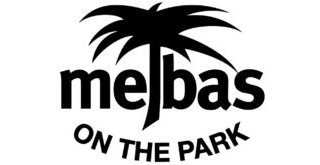 TRL: Touch Rugby League
17K likes
.
.

.